I have been working on reworking the template styles to be more uniform and to enable some speed improvements I'm planning. You should only notice a few changes like some of the templates are wider and the Previous and Next links are uniformly sized and colored.
If you experience any problems, please email us at
support@journalscape.com
.
---
Jenn has put together 6 new JournalScape color schemes together for the new year!
Black - Electricity:
Shocking!
Brown - Parchment:
Old-fashioned appeal.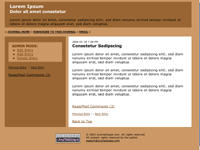 Grey - Greyscale:
Living in a Black and White world.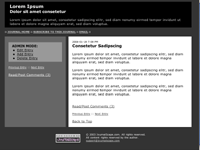 Red - Victorian Rose:
The name says it all.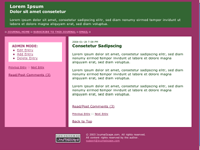 White - Marshmallow Sky:
Soft, light and fluffy.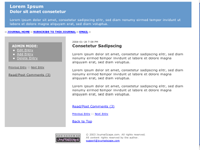 White - Seaglass:
Rough edges washed away.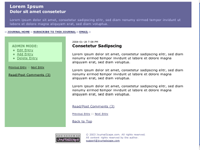 The above screen shots are part of our new Template Style / Color Picker. On your preferences page, you'll see that the Preview button has disappeared and been replaced with a screenshot like those above. When you click on a different color or template style the screenshot will automatically change to show you the new color.