These days I hope to be parked in my garage a lot. I've *installed* a mini-gym there. It has actually been installed for over a week, but I got a flu/cold and couldn't begin my regimen until today. Okay - maybe I could have started yesterday.
Anyway, I have a 3-car garage home. My house is actually not very big - it's mostly garage - really - so I thought I should take advantage of the extra space. I was also sick-to-death of working out at the Fowler Center on Sewanee Campus. Do you have any idea how demoralizing it is for a flabby 60 year old woman to be grunting next to a perky co-ed? In all honesty, that isn't at all the reason why I set up the gym at home. Those coeds don't bother me a whit - I wouldn't be that age again for nuttin' - and I'm serious. I'm still pretty stupid about some stuff, but at that age, people are majorly stupid. Nope, I want my gym at home because my life has become so busy and I want to be here. When I first moved to the mountain, going to a gym was a way to assuage isolation.
I lovelovelove my new gym. It's perfect. I even have a tray beside the recumbent bicycle where I can put my remote, beverage, and telephone - does life get any better! I can watch my favorite TV programs or one of the new DVDs I purchased when I moved in and have yet to watch.
So, here's my garage tour.
A poorly lit overview
The Strength Center Gizmo
The Monster Recumbent Bike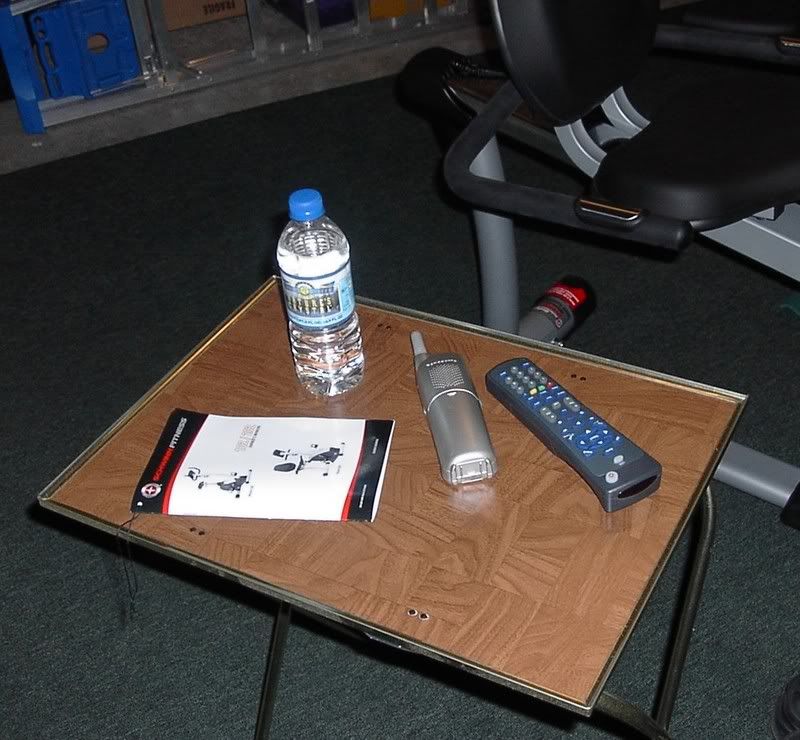 The Important Tray
The grill I've used only once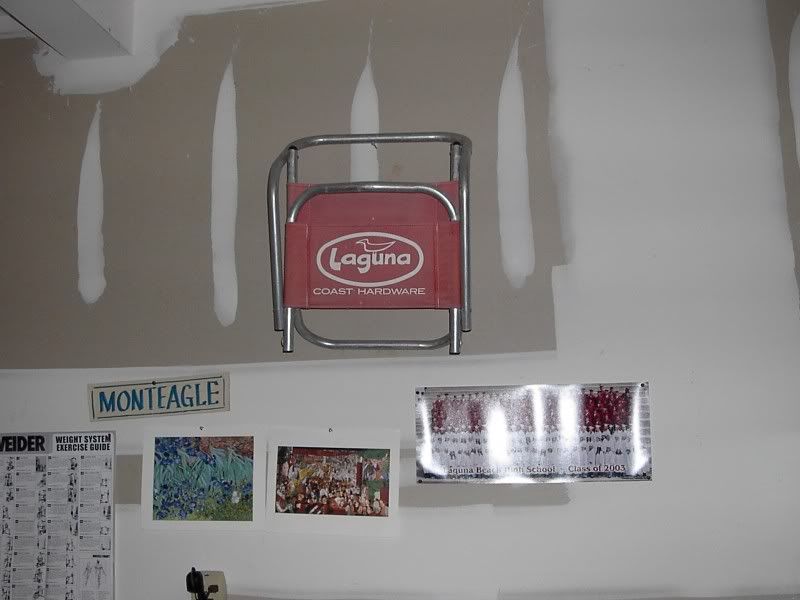 Wall Art
More Wall Art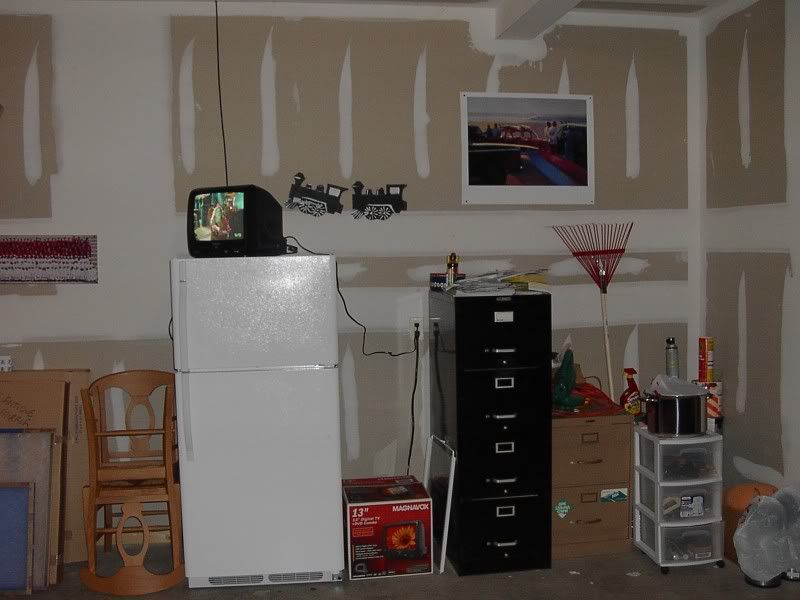 My extra fridge with the TV, and filing cabinets
Extra furnace filters :)