Previous Entry :: Next Entry

Read/Post Comments (2)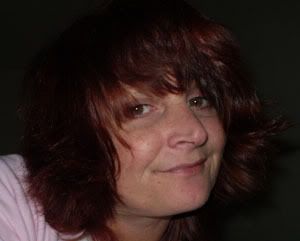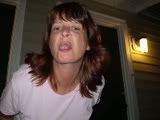 Afternoons with Puppy by Dr. Aubrey Fine and Cynthia J. Eisen

HeavyGlow Flash Fiction Anthology Edited by Stacy Taylor

Blue by J.D. Riso. Also available at lulu


2007-09-19 11:19 AM
if it comes from the sea, it's probably not for me
ok, i was raised "land-locked" my parents were from poor parents, farmers, gardeners, and not really much, if any, seafood, much less any type of fish, in their diets.

my father's mother was supposedly a lack-luster cook, she didn't believe in even the basic seasonings, such as salt and pepper. my mom used to get upset because instead of dad comparing mom's food to his mom's, he compared it to her mom's cooking.

so i was raised on chicken and beef. not even much pork except for a nice ham, and of course bacon. we didn't even eat dark meat chicken (or turkey)the only fish i ever had was frozen fish sticks and believe me, back in the 60's and 70's, they weren't very good.

i didn't have catfish until the age of 17 (shameful for a southerner) the iceback thinks i'm nasty for eating catfish, a scavenger fish, he calls it. this from a man who loves to eat things such as balut, an asian dish where they let the chicken fetus begin to form inside the egg and when it's finally ready to cook and eat has feathers and bones. yuck. this also from a man who has no problems eating off a sheep's head.

we did start z on eating shrimp when he was young and he loves it. he's tried lobster, and while not his favorite, he's ok with it. same with crab, and he loves calimari.

i don't eat any of these things. i've tried crab legs (they looked so good in the commercial) and lobster, and i can eat a little calimari (if fried and not too rubbery) but i don't like any of them, really. i do eat talapia and salmon, but if i go out to eat, i won't order fish.

the iceback's dad used to love to eat at red lobster so he'd often take the whole family out to eat there. i was the only one who ordered a chicken dish.

but since both my guys love shrimp, i do cook it. usually i buy the already cooked kind but occassionly (i'm getting a bit better with this) the raw, needs to be shelled but already deveined kind.

so a few weeks ago, when i went to my favorite grocery store (cause it's cheap) they had a fresh seafood department. not thinking about it (too much...because i didn't get the shrimp with the heads still on, their beady, bulging dead eyes staring me down) i got a pound of shrimp.

yesterday when i went to fix it for dinner, i realized that not only would it have to be shelled (again, i'm getting better with this) but it would also have to be deveined. last time i got this kind of shrimp, i made the iceback do it. but as he wouldn't be home until after dinner, i immediately hopped online to see the quickest, easiest way to do it, and found out that the little vein that has to come out is the shrimp's intestinal tract.

OMG! if i hated dealing with raw shrimp before, this little tidbit sent me over the edge. let's just say, it took me an hour to do this. i was soooo grossed out, i thought i would puke. i tried to use a knife to scrape it out so i wouldn't have to touch it, but if it did get on my finger, i, yes, squealed in disgust and horror, and shook from head to toe.

i don't understand how anyone can eat shrimp. it reminds me of a sea-bug. it's nothing more than a water-cockroach. i hate the smell of it, the feel of it, the look of it.

i think next time i fix shrimp, i'll wait for the weekend so the iceback can do the nasty work.

ugh!
Read/Post Comments (2)
Previous Entry :: Next Entry

Back to Top