Previous Entry :: Next Entry

Read/Post Comments (1)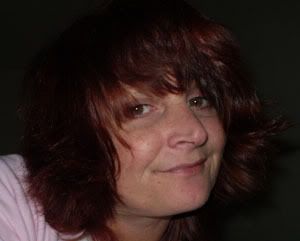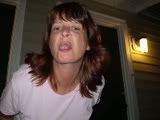 Afternoons with Puppy by Dr. Aubrey Fine and Cynthia J. Eisen

HeavyGlow Flash Fiction Anthology Edited by Stacy Taylor

Blue by J.D. Riso. Also available at lulu


2007-11-01 3:28 PM
Super Bug
have ya'll heard about this super bug? mrsa? well, i know about mrsa from my days as a hospital nurse. i worked first urology and then oncology. and i'm here to tell you, we saw quite a few cases of mrsa....the difference was, all, i mean 100% of those cases, came from nursing homes, where, let's face it, strict universal procautions were not adhered to.

it was our hospital's policy, because all of our cases of mrsa came from nursing homes, that any patient transferred to us from a nursing home had a mandatory 24 hour isolation, until mrsa could be ruled out. that meant, that anyone who entered their room had to don the whole isolation garb, from paper gowns, to gloves, masks, hair protectors and even shoe covers.

mrsa is an antibiotic resistant staph infection. we gave patients the strongest antibiotic around, a nice little drug called vancomyicin.

this drug is soooooooooo heavy as an antibiotic, that we had special i.v. tubing, only for this drug. it had a filter, and if given without the proper tubing, the drug would literally crystalize in the patient's veins.

besides for positive mrsa patients, the only other time i gave this drug was for a girl who had had her bladder removed due to disease. because she had a urostomy, she was highly susceptible to infections. so much so that one day she "crashed" from rampant systemic ecoli infection that sent her to icu (oh, this is another story in and of itself, and shows the level of burn-out and cynicism nurses get to when they've been on the job too long).

just recently i found out that my sis-in-law, who has had numerous problems with kidney stones and resulting infections, was routinely given this drug. i'm was in shock. this was one of if not the most potent antibiotic to date.

now all of a sudden, something that used to be pretty much confined to nursing homes, has made it's way into the general public. funny how my friend, who knows nothing when it comes to stuff like this, had actually heard of it.

lately, everyday, our local news talks about new cases of mrsa, which is now found in our public schools. i don't know the exact numbers (and one county refused to tell how many have been infected) but it seems to me to be out of control.

now i'm not trying to scare anybody, really. but i'm just wondering what is going on? we were told in nursing school that patients should take all of the antibiotics. tossing them down the toilet (as many people do) caused the germs to mutate and become more resistant. and for a long time, doctors passed them out like candy (this is actually a theory of why some people get crohn's like me, because we were given so many antibiotics as children--as i was--and in turn our immune systems "eat away" at our healthy cells). now we have this new drug resistant strain, and you know what? it is scary.

my grandmother was in a nursing home for less than two weeks, and she is already in the hospital with mrsa.

this is not good, folks. this is not good. i'm not sure what can be done, but we all need to be advocates and do not look at this like, "it can't happen to me."


Read/Post Comments (1)
Previous Entry :: Next Entry

Back to Top