Previous Entry :: Next Entry

Read/Post Comments (2)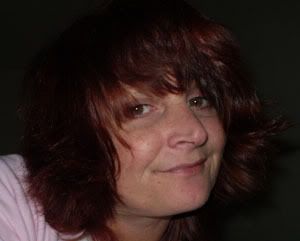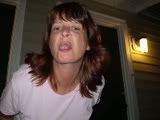 Afternoons with Puppy by Dr. Aubrey Fine and Cynthia J. Eisen

HeavyGlow Flash Fiction Anthology Edited by Stacy Taylor

Blue by J.D. Riso. Also available at lulu


2007-11-08 2:04 PM
oh my
i didn't plan to go where i went with the last post.

but i had been planning an "ode to susan" for awhile, just didn't get to it. i'm glad i finally did and i won't apologize for it.

actually the last post was meant to be an "ode to beth" my oldest living friend.

beth and i have been through a lot. i've known beth since 7th grade.

beth has "settled" and i don't mean to make light of that, it is what it is, and she will be the first to tell you "she settled" she hates it, we talk a lot about it, because even tho beth says she's not a "smart" as me, she is, she just doesn't know it.

we laughed a few days ago about where we come from, and i comlained, "beth, they don't want smart, they want pretty." and she laughed, and agreed, because it's true. i come from a place that doesn't want smart, they want pretty. and even tho i am pretty, man, they don't want smart.

it wasn't until last week that i realized, much to my surprise, that beth knows me. she knows me like no other. we don't agree idealogically, no, no no we don't. but dammit, she is always there for me. like i have always been there for her.

there have been times in our lives when the "men" in our lives don't like us. neither of us. but we go on. and somehow, we always find our way back to each other. i've thought about this most recently and the one thing i think that always brings us back is that, we come from the same shit. she is the youngest of three, as am i. we both are loners. we revel, if not expand in our aloneness (yes, not a word, until now...lol)

so today, beth called me. man, i can not tell you how much that meant. the one person who knows me better than my family knows me.

she was such a comfort, because she sees what i couldn't, what i haven't been able to see for years.

i'm afraid i hurt her feelings tho, because i am who i am, and i will tell you what i think.

and what i think hurts her because it is not what she thinks.

but she is the one, after all, who said, "you've always hated living here. you've always hated ft. smith"

she is the one who said, "it's like you've been reborn. he is not what he used to be. something has happened, i don't know what it is, but the things that come out of his mouth, i just cannot believe HE said that."

so thank you beth ann (funny, cuz i call her bethann and she calls me laurieann)

sometimes the people we agree the less with, we love the most!
Read/Post Comments (2)
Previous Entry :: Next Entry

Back to Top