Previous Entry :: Next Entry

Read/Post Comments (2)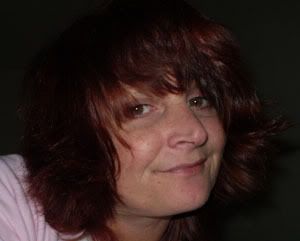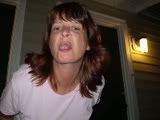 Afternoons with Puppy by Dr. Aubrey Fine and Cynthia J. Eisen

HeavyGlow Flash Fiction Anthology Edited by Stacy Taylor

Blue by J.D. Riso. Also available at lulu


2007-12-07 6:27 PM
i'm baaaaaaack
well, it's been a fucking unbelievable journey...no really. while i was internetless, i did write up the details of the past few days.

As it has turned into quite a long dissertation, I will post in sections, as not to overload one and all. (pssst...missed everyone and i'll catch up soon)


Part I


We'd gotten a late start on Monday. I had hoped to be out of Charlotte by between noon and one…it was 3 when we hit I-77. I'd spent the morning catching up the Iceback and I's bills, checking balances, mapquesting Charlotte to St. Augustine,
St. Augustine to St. John's Landing in Green Cove Springs (yet forgetting to mapquest Green Cove Springs to the St. Augustine U-Haul where I was supposed to drop off the trailer) and packing up the last of my earthly possessions (several of which wouldn't fit in our trailer, so I had to leave behind with a promise to pick them up after the first of the year) Z-Man was awesome, beasting much of the boxes and furniture by himself, and being a bit cranky because of doing so.

Running late, I still had to procure a couple of money orders for the "new pad," a chicken nugget dinner for z for being "the man" and a frickin' Monster for me, because I was dying (or jonesing, take your pick).

And at just about 3 o'clock exactly, we took the long ramp onto I-77. For those not familiar with I-77, it's one of the most dangerous interstates, probably in the country, but at the very least, in North Carolina. Heading towards uptown, and then South Carolina, is one of the most harrowing experiences, any time of day, that one can endure, much less a middle aged woman with her teen-aged son driving an '84 Chevy Caprice pulling a 6' by 12' U-Haul trailer at a speed not greater than 45 mph.

When I reached 50 mph, everything began to wiggle and wobble and it was all I could do to keep from losing control of both the trailer and the car. In a city where everyone is expected to travel 10 mph over the speed limit of 60-70 mpg, I was doing the minimum speed of 45 mph. I was pissing truckers off (not really too hard to do…but…)

I spent the next 427 miles driving no faster than 45 mph on first I-77 then I-95. I was stressed, tense and trying to maintain concentration. Z tried to sleep, but he too worried about the wiggly-wobbly ride, and so could not sleep. Instead we whiled away the miles listening to old cassette tapes from my youth (Nazareth, Loverboy, and Rush which he insisted on listening to several times in a row), and talking about music (he realized that one of his favorite groups, Primas, must have been heavily influenced by Rush, as well as many other groups…a conclusion the Iceback and I had come to many many years before, but I'm so proud. If I did nothing else, his music taste is more diverse than most adults)

The over 8 hour trip (normally 6) seemed to fly by quickly, relatively unscathed…except for one incidence. I had become accustomed to turning with the trailer. Brazenly, I pulled into a gas station, decided I would whip around to the outside pumps, so I would be out of everyone else's way (since the car and trailer took up two pumps). However, going at a probably faster speed than I should have been, I made the turn and looked into the mirror on z's side to make sure I missed the suv parked close, and neglected to look into my own side-view mirror. Consequently, the trailer bumped the concrete "barrier" pole that protects the pumps. I dented the tire's fender (and managed to rip off a piece of metal). Had the concrete "barrier" not been there, the trailer tire probably would have just rolled effortlessly over the "curb" without harming the pump.

The fender was about an inch from the tire now. Z checked it and said he didn't think, even with bumps in the road we would encounter, that it wouldn't hit the fender when driving (he had been diligently checking the trailer connection at each stop). But looking underneath the fender, I noticed the light wire touching the tire. So I took a piece of tape and taped the wire to the top of the fender. We had already taped the tow chains up the to tow bar so they wouldn't drag on the pavement (the gas tank being in the back, I feared sparks may make it ignite).

But we noticed a chain had also come loose from the tow bar. I tried to hook it through the link of another chain, but it looked iffy as to if it would actually hold. So I taped the two chains together (this is important later on…lol). But I was freaking out, considering U-Haul had charged me $300 just to install a tow bar and ball (at $75 an hour labor), I figured fixing a minor ding on a fender (one that didn't really "disable" it from use) they would charge me sooooo much more.

Finally, at 1:30 a.m. we reached the motel in St. Augustine. I had shopped around online before I left and found a nice reasonable (more than) rate at an Econo-Lodge that gave us a mini-suite, with two double beds, a couch, table and chairs, AND a mini-fridge and microwave (throw in cable and we were happy campers!) I called the night clerk to tell her I would be late (they originally asked what time I would arrive, but the site said as long as I got there by 7 a.m. I'd be alright, and the night clerk said "no problem")

The night clerk was understanding and showed me a space of parking lot where I could park the Caprice and trailer without having to back up, without my even asking…she said, "I have a feeling you can't back up with that." Yes ma'am, you are on the money! Very nice folks and if you are ever traveling down I-95, stop at exit 318 in St. Augustine and stay at the Econo-Lodge. Not a lot of bells and whistles, but well worth the cheap rate (reserve online and get the best rate). At check out the next day, I got directions to where I wanted to go, including a map. Very nice and accommodating folks! It's just unfortunate that I was so hopped up on stress and adrenalin that I couldn't sleep.

After wandering down state highway 16, 17 and 13 (z wants to know how one road can be highway 16, 17 and 13 at the SAME time…lol) trying to find our way to our new home per mapquest, we did finally make it (okay, I stopped and asked directions). I remember we were driving down one of the two lane only state highways and next thing we know, we're going over a bridge. The sign said, "St. John's River." Now I've been over the Mississippi River, the Illinois, the Arkansas, and the Colorado, and even I believe the Eerie (which runs into the lake), but I have never seen a river such as this. It was wide and the shores had the look of a lake. I couldn't believe it and am still kind of awestruck by it. I think maybe the "dismophia" of it is that it is very low…it looks like if a good hurricane comes through, it would easily flood.

Read/Post Comments (2)
Previous Entry :: Next Entry

Back to Top