Okay, as promised/threatened: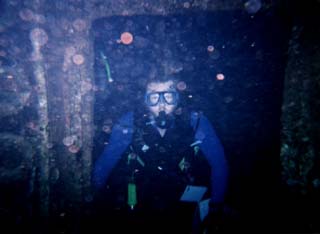 Shawn inside a shipwreck.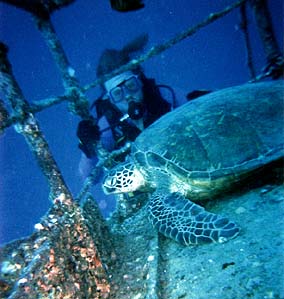 Shawn petting a sea turtle on a shipwreck.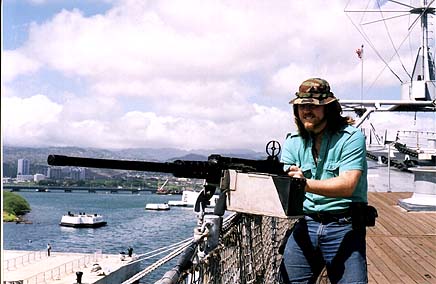 Shawn defending the USS Missouri.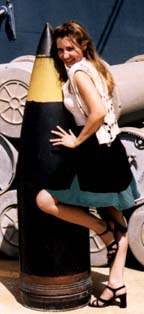 Me impersonating a 1940's pin-up.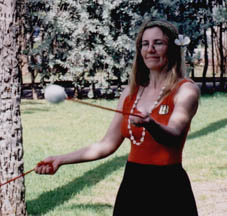 Me, about to smack myself in the head (we have some wonderful video footage but, alas, not enough bandwidth to share.)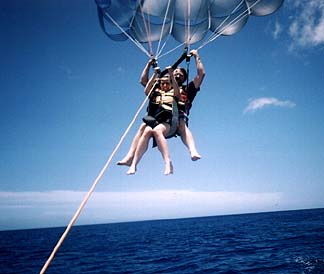 Incoming!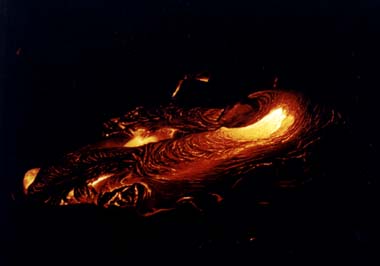 Yes, this is a real, live lava flow.
No, it is not a zoom lense.
How cool is that?
(Not very, actually; it gets
hot
when you're standing next to melted rock!)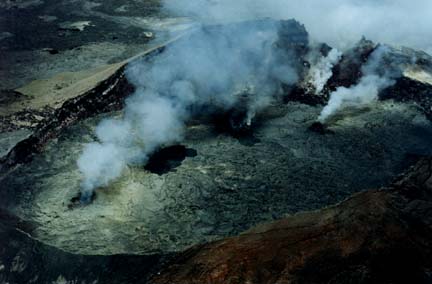 The current major volcanic vent on the Big Island, seen from the safety of a helicopter.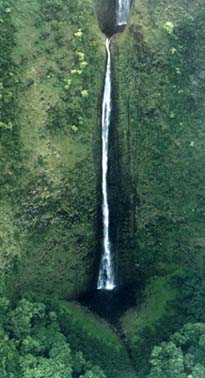 Something much prettier, also seen from helicopter.
---
QotD
"When you said, 'We're going to go play on a lava flow,' the practical part of my mind spoke up and said, 'HEY! THAT'S
REALLY NOT
A GOOD IDEA!' Then it tripped a circuit breaker and shut itself down."
-- Shawn,
who, as usual, ended up frolicking much further than almost anyone else (he took the above picture)