[Today I'm pleased to present a guest blog by Chris Redding, author of
Incendiary
. She writes about a topic Mary and I have discussed a lot recently, diversifying our writing.]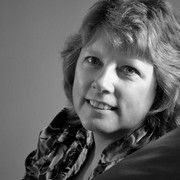 I have the attention span of a 3 year old. Or maybe it's ADD. Don't know, but there is always so much going on in my life that no one thing gets a large amount of my attention. Could be the reason I am writing two books right now.
I was first published in romantic suspense. Apparently RS is now dead. I heard that a lot at the last conference I went to. I dabbled in romantic comedy years ago so I've dusted off one to revise and have begun a new one. It's fun. I like to laugh. I can make most people laugh, too. Maybe I can even make you laugh with my books.
I'm hoping.
Romantic suspense is all about crime. Action. Thrills. I love to have more than one story line going. It's just how my brain works. I love to keep track of all the threads at once. This works well with my lack of attention span. My heart is still with RS, but the market speaks and if you want to stay relevant you must listen. As Jonathan Maberry said in a talk I heard, if the market wants a penguin erotica you should learn how to write that. (penguin erotica?)
So out came the romantic comedy to revise. The challenge for me was to use my strength to keep the story interesting. The way my RS's are wild rides, my romantic comedies are madcap. I get to throw all sorts of situations at my hero and heroine. But are they funny? I guess I won't know until other people read it.
If you don't think I'm stretching myself as a writer enough, I am also writing a middle grade novel. This brings a whole new set of challenges. I had to read a few middle grade novels first. The plots are simpler in that the focus is on one protagonist. There is no romance. For this I have a beta reader. My son reads the type of book I am writing. We will see how much a critic he is.
I'm tiring myself out! The real challenge will come in promoting the middle grade novel. Maybe not. If I get to speak in schools, I would enjoy that.
You are now asking yourself "What is she thinking?" I ask myself that also. What I am thinking is that I want to do this for a living. Businesses thrive when they diversify. I am diversifying as a writer. Will I be successful? I don't know, but I am going to try my best.
Thanks for reading.
Chris Redding lives in New Jersey with her husband, two kids, one dog and three rabbits. When she isn't writing, she works part time for her local hospital. She graduated from Penn State with a degree in Journalism.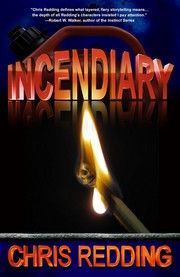 What if your past comes back to haunt you?
Chelsea James, captain of the Biggin Hill First Aid Squad, has had ten years to mend a broken heart and forget about the man who'd left her hurt and bewildered. Ten years to get her life on track. But fate has other plans.
Fire Inspector Jake Campbell, back in town after a decade, investigates a string of arsons, only to discover they are connected to the same arsons he'd been accused of long ago. Now his past has come back to haunt him, and Chelsea is part of that past.
Together, Chelsea and Jake must join forces to defeat their mutual enemy. Only then can they hope to rekindle the flames of passion. But before they can do that, Chelsea must learn to trust again. Their lives could depend on it.
Links:
www.chrisreddingauthor.com
http://chrisredddingauthor.blogspot.com
www.facebook.com/chrisreddingauthor
www.twitter.com/chrisredding