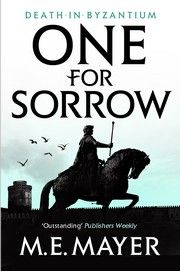 Today Head of Zeus is launching our
Death in Byzantium
historical mystery series under the name of M.E.Mayer.
On Jane Finnis' blog Mary writes a bit about the origin of the series, and how she used to walk past an ancient Roman temple on her way to school.
Head of Zeus published Jane's Roman mystery novel Shadows in the Night a couple weeks ago.