I saw this picture of the Cat of the Day and I just had to have it. Isn't it just the epitome of a hot summer's Saturday nap? The cat looks just like my beloved E.G., too. I can just hear her saying, "Don't bother me, dahling, I need my beauty sleep. When I wake up, you can bring me an iced tuna salad."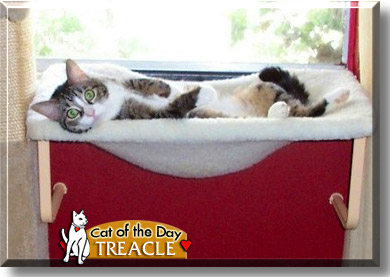 Today has been hot and sticky--nearly human body temperature outside--with the usual weekend chores and errands. During my breaks I'm reading
The Creation of Patriarchy
by Gerda Lerner. Not a very large book in size, but huge in scope of concept.