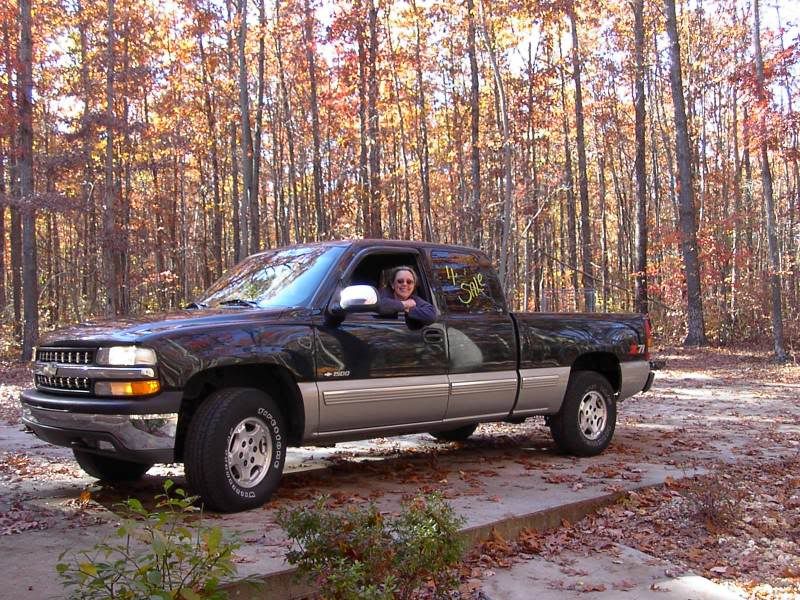 I can't recall if I've written about this before and I'm too lazy to check, but something I noticed as soon as I bought my truck, which I bought soon after moving here because the local hardware store charged me $25 to deliver an 8' ladder and the economics made sense to me even though it might sound insane to you, whew... that I was given THE finger a lot.
Still with me?
Okay, not that finger, sillies. The index finger. Generally, it's the right hand index finger. This doesn't happen when I'm driving my city car. It only happens when I'm driving my big-bad-girl-loud-pipes Silverado truck.
There are little nuances(hmm, is that redundant)to life in the country, which I'm about to share with you for when you visit.
Only people in trucks acknowledge each other. Just like in the big cities, people in cars would look pretty goofy if they waved to each other all the time. Anyway, here are the acknowledgment rules when you're driving your truck:
1. Don't lift either right or left hand and wave - you'll look like a damn fool.
2. While keeping your hands on the steering wheel, lift either the left or right hand - remember to keep a hold of the steering wheel while doing this, and just raise your fingers, not your thumb, with a brief salute of sorts.
3. But the ULTIMATE sign that you have *arrived* is to simply raise an index finger. Just one measly index finger, that's all it takes.
The other day I was cruising toward town in my truck and I got my PhD of acceptance: a local cop gave me the finger. Yahoooo & Boy Howdy & Cheese Grits & a Side of Biscuits and Gravy!
The other sure sign of belonging on the mountain is to call Tracey City simply Tracey. No one who is anyone calls Tracy, Tracy City. Oh, and by the way, Tracey is a small town up the road from Monteagle.
Just a few helpful tips for when y'all plan yer visit. I'll keep ya posted as more come to mind.