Previous Entry :: Next Entry

Read/Post Comments (3)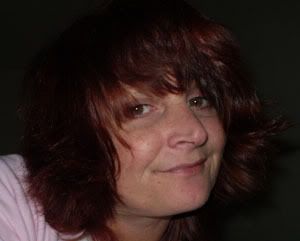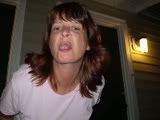 Afternoons with Puppy by Dr. Aubrey Fine and Cynthia J. Eisen

HeavyGlow Flash Fiction Anthology Edited by Stacy Taylor

Blue by J.D. Riso. Also available at lulu


2007-04-05 10:20 AM
Paying Respects
Last Saturday night, Charlotte-Mecklenburg officers, Sean Clark and Jeffery Shelton responded to a disturbance call at an apartment complex on the east side of the city. Witnesses report seeing the officers talking to a man in the parking lot, but the discussion didn't seem heated and the men didn't seem to be arguing. Close to thirty minutes later, the officers were seen struggling with a man outside one of the apartments before five shots rang out.

They never made it to investigate the original disturbance call. Officer Shelton was shot in the side of the head, Officer Clark, in the back of the head. Neither officer ever had a chance to draw their weapons.

Shelton was dead at the scene. Residents, children included, rushed out to help both officers and several struggled to keep pressure on Officer Clark's wound to slow down the bleeding. Shelton was pronounced dead at 12:15 midnight. Officer Clark held on until 4:30 a.m.

This senseless crime has rocked the city of Charlotte and neighboring counties. In a city where racial undercurrents are often palpable, and the Charlotte-Mecklenburg police department in the recent past has been tarnished by their share of crooked cops and questionable actions, everyone has come together to pay their respects.

I'm not one that usually gets overly sentimental about such things, but these two men, by all accounts, were merely doing their job. A job I might add that doesn't pay enough for the risks they must take.

Take the time to thank a cop today. Tie a small blue ribbon on your car antenna to let them know you thank them and understand the risks they take everyday.
Read/Post Comments (3)
Previous Entry :: Next Entry

Back to Top