Previous Entry :: Next Entry

Read/Post Comments (3)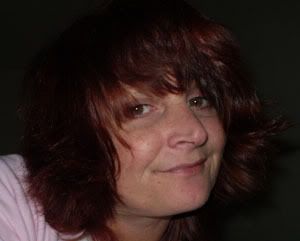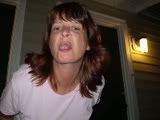 Afternoons with Puppy by Dr. Aubrey Fine and Cynthia J. Eisen

HeavyGlow Flash Fiction Anthology Edited by Stacy Taylor

Blue by J.D. Riso. Also available at lulu


2007-08-13 1:12 PM
You know your life if pathetic when....
the biggest thrill of your week/month is the grand opening of Ace Hardware.

just about everyday i walk to the grocery store. it's about a quarter of a mile away. i strap on the ole backpack, and begin my leisurely stroll past the liquor store, midtown (restaurant), through the parking lot of death (where it's easily 10-20 degrees hotter than the actual air temp), past the hobby shop (not a girl's hobby shop, but a guys---meaning model airplanes, rc cars, etc) and goodwill store (how come i see all kinds of great things dropped off there that never show up in that store?), down the long side walk past eckerd's, dominos, the chiropracter, the dentist, subway (it's a law here i think that for every eckerd's there must be a subway near by) lotus chinese, and tuesday mornings (i LOVE tuesday mornings!)

for the longest time, the store at the end of that strip mall was empty (i have to cross another street, by Anthony's Carribean Cafe and yet another pizza place before i reach the grocery store). a few months ago, they raised the sign that said an Ace Hardware store was coming soon, and every day since, i've walked by, trying to snatch peeks inside, as the workmen worked.

finally, this last weekend they opened. the iceback and i set aside last sunday for our first visit. we were both excited (the iceback claims it's all he can do to keep from peeing himself when he goes inside...what a guy, eh?) as we walked up there that day, i told him exactly that, "you know how pathetic our lives are that the highlight of our day is visiting the ace hardware?" to which he replied, "you did it again. why do you always have to ruin things by saying such things?"

well, that's just me. stating the obvious is a gift, dammit!

while it doesn't have the depth and selection of a home depot or lowes, it's pretty freakin cool.

last year, a lesbian couple that lived next door to us for a short short time, gave us the most beautiful head and footboard. it was painted a brown color and it looks to me like it came from the ethan allen carribean collection. i've been dying (DYING, i tell you) to replace our old metal (used to have a canopy) bed with this lovely wooden one, but everytime i found a ride to the hardware store, i kept getting the wrong wood screws. now with the opening of Ace, the iceback can do the job right.

but he hated the brown color, so he's begun stripping the paint and refinishing it. i can't tell you how shocked we were that the wood underneath is as beautiful as it is.

thanks to our new ace, i will not only be getting a great new bed, but we've decided to redo our bedroom/vanity/bathroom completely. i tell you, ever since i saw trading spaces' vern to that great red bedroom, i've always wanted my bedroom walls red.

my biggest concern is trying to figure out what to do with an old chest-of-drawers i have. my grandfather (who died the year i was born) made it for my mom when she was a little girl. he worked for years as a sharecropper, but also as a finish carpenter. i hate to say it, but as a carpenter, he sucked. the design is simple, and the drawers don't fit right. i think because they were so poor, the wood is of low quality. we have a few ideas (one of which was just to distress the whole thing, to which the iceback asked, "so i'm going to spend all that time sanding out, by hand, all the nicks and dings only for you to beat it up again?") but we'll see.

thank god the iceback loves to paint. while in the past, we've always kind of argued about what to do, this time he's leaving it entirely up to me (which is good, cause his taste can sometimes run a little on the tacky/cheesy side)

lord knows i've watched enough design shows that i should know something! lol...

we will be proving that you can redo a room for less than $500.

now, if ace would just get their stinking plants in, i'd be a happy happy girl!


Read/Post Comments (3)
Previous Entry :: Next Entry

Back to Top