Previous Entry :: Next Entry

Read/Post Comments (1)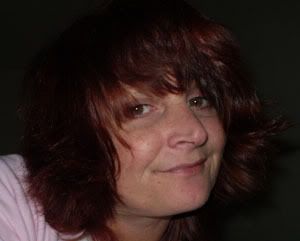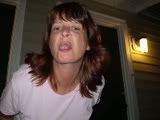 Afternoons with Puppy by Dr. Aubrey Fine and Cynthia J. Eisen

HeavyGlow Flash Fiction Anthology Edited by Stacy Taylor

Blue by J.D. Riso. Also available at lulu


2007-08-10 1:07 PM
I'm Meeeellllllting
OH MY GOD! I expect this weather back home in Ark, but here? geez! This is our third day of record highs. Wed it got up to 103, Thurs, 104, and today so far 102 (and will probably climb a degree or two higher) Mind you, that doesn't include that lovely southern fixture, the humidity/heat index, which means it feels like 106-110 outside.

i've been on the west coast in "dry" air. i remember going through the nevada desert to las vegas. five people in an unair-conditioned subaru (my b-i-l, having lived so many years in israel, didn't believe air-conditioning was necessary) right before we got to hoover dam, we stopped at a rest stop that was kind enough to have a thermometer to torture innocent tourists...in the shade, it was a 110 degrees. don't get me wrong, i was sick, sick as a dog, any sort of heat, dry or otherwise, really bothers my crohn's. i get sick to my stomach and have a tough time staying out of the bathroom. on the plus side, i usually lose weight, as i can't stomach any food, and well, you know, the bathroom takes a few pounds off as well.

that being said, the dry heat is still more tolerable than the wet stuff. humidity takes your breath, the air feels so thick. and being that this is quite the mobile city, meaning everyone drives their cars, even to the mailbox and back, between the heat, humidity, and pollution, there's a constant haze that hangs in the air.

the boy and i, who routinely have to walk to the store at least every other day for supplies (and because we both have respiratory problems, aren't even supposed to be out in this crap because of the sucky air quality), have taken to going early in the morning. it's still pretty miserable...it's usually already 76-78 degrees at 5:30 a.m.

yesterday, not knowing how hot it was, i wandered up to the mailbox. i had just gotten out of the shower and my hair was wet, so it didn't seem to bad. on the way home, i casually zig zagged around the property, picking up sticks and twigs for my next art project. i was mostly in the shade and wasn't exerting much energy, but before i was half way home, i was drenched with sweat.

the poor wuppy can't even get any walks. he's panting inside the house (which we keep at a nice 70 degrees) and when i take him out for his twice daily constitutional, you can tell how miserable he is before he gets back to the front door. poor baby. i mean, how would you like to wear not one, but two fur coats in weather like this?

geez...they say we'll be getting a break this weekend. it will only be in the low 90's and the humidity shouldn't be so bad, but according to the weather guys (who have forcasted a degree or two below what it ends up being) much of the rest of august will be just like this...ugh!

i hope this means we'll have a freezing-ass winter. i look forward to the relief.
Read/Post Comments (1)
Previous Entry :: Next Entry

Back to Top