Previous Entry :: Next Entry

Read/Post Comments (6)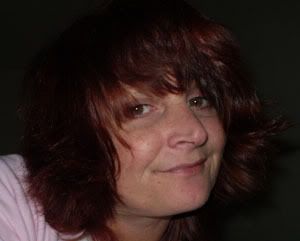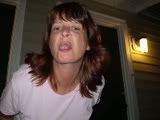 Afternoons with Puppy by Dr. Aubrey Fine and Cynthia J. Eisen

HeavyGlow Flash Fiction Anthology Edited by Stacy Taylor

Blue by J.D. Riso. Also available at lulu


2007-09-10 1:02 PM
Ode to my Grandmother
My grandmother turned 95 this year. She has two kids (one of whom died seven or so years ago from a brain tumor) and one step-daughter. She outlived two husbands, the first one died the year i was born, so i never got to meet him.

grandmother has always been a tee-totaller. she never touched a drop of alcohol or smoked a day in her life. born in sudan, tx (the bottom part of the panhandle and almost considered west texas) she is the oldest girl of eight children. she has outlived all of her brothers and her youngest sister (who was the black sheep and shot to death by her husband while the two of them were engaged in a drunken argument.)

by the time she was eight years old, she took care of her brothers and sisters, and learned to cook and clean. i
remember her telling me how difficult it was to sweep their house since the floors were dirt.

she met her first husband at a dance when she was eighteen and married him soon after. i remember the picture of her as a smiling eighteen year old, wearing a worn out cotton "flapper" style dress.

when my mother was little, they worked as sharecroppers, living in little shanty shacks, raising chickens, and picking cotton. they moved a few times from okla city to california, back and then back and then back again.

for years, if you went to the local sears store in okla city and ordered custom drapes, my grandmother was one of the handful of women who made them for you. her pension comes from sears.

in her sixties, she married her second husband, tommy. he was "old fashioned," just like her, and until the day he died, some sixteen years ago, still referred to the native american population in okla city as "injuns" and usually with an expletive preceeding.

but he was a nice enough guy, and when they first married, he was responsible for my grandmother finally getting to see much of the country she probably never would have seen. with their camper in tow, they tooled around for a few years, stopping here and there, taking pictures to document their journeys.

grandmother has never been easy to get along with. she hasn't done well with the changing times, and having not had any schooling past the sixth grade, she doesn't understand (or like) too much of what goes on in modern times. ironically, she loves her "stories" the young and the restless being her favorite.

she also had no problem coming into your house, running a finger along your window sill and telling you, "you know honey, a damp cloth once a week will keep the dust off." i guess it was her years of poverty that made her such a neat/clean freak, something my mother, nor none of us girls, really inherited.

as a child, in one sentence she would tell me i was gaining too much weight, and then in the next sentence, offer me more cake (ummmmmm, her mayonaise cake is to DIE for) or peach cobbler.

to her grandchildren's children, she is known as GG (great-grandmother). she is a gg eight times. and with the birth of two daughters to her oldest great-grandchild, she is now a GGG (great-great grandmother)

much to our shock and fear, she has continued to drive. she should have stopped driving ten years ago, at least.

last year, she was diagnosed with a tumor below her ear. by december, she had finished her chemo, but by april, she claimed she still had no appetite and just felt weak.

last month my mom traveled to okla city to take her to a doctor's appointment. the doctor told her then that she would give her one month, and if she didn't start eating better, she would put her in an assisted living facility, to which grandmother, ever the stubborn lady, stated, "well, i just won't go."

last wednesday, grandmother got in the shower, to clean up before a friend of hers came to get her to take her to get a new license plate for her car (somehow, the old one was lost). while in the shower, she had a stroke, fell, and hit her head. luckily, her friend found her.

when my parents reached her house later that day (it's a three hour drive), it was filthy. so not like my grandmother. she also had no food in the house except for one serving of Boost.

she spent several days in icu. she is now paralyzed on one side, and today she will have a swallowing test to see if she will have to have a feeding tube placed in her stomach.

the doctor also informed my parents that grandmother will never be able to return to her home. she will have to be placed in an assisted living facility.

no one has told her yet.

and this will be the thing that will surely kill her. she's too stubborn (meaning, proud) to be a burden on anyone. i fear she will give up and within a month or so, will die.

for years, the running joke, which has lost its humor now, was that grandmother would surely outlive us all. each year, mom would say, "we have to go see your grandmother at christmas because this may be her last one." none of us ever believed it and we fully expected that one day soon, willard scott would be wishing her "happy 100th birthday"

so this is an ode, if you will, to alta winton ramsey lydall, an opinionated, independent, stubborn woman who never feared very much in her life. hopefully, she will put those strong-willed virtues to use, and surprise us all.

i love you, grandmother!




Read/Post Comments (6)
Previous Entry :: Next Entry

Back to Top