Previous Entry :: Next Entry

Read/Post Comments (1)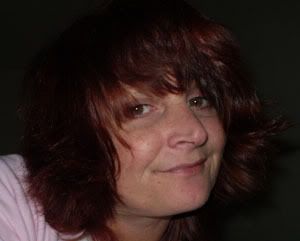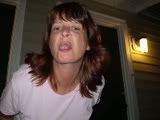 Afternoons with Puppy by Dr. Aubrey Fine and Cynthia J. Eisen

HeavyGlow Flash Fiction Anthology Edited by Stacy Taylor

Blue by J.D. Riso. Also available at lulu


2007-10-24 1:39 PM
inquiring minds want to know...
why do puerto rican girls feel the need to shave off all their eyebrows and paint them back on in the most unnatural fashion?

why?

and who is telling them that looks good, that looks sexy? surely it ain't their men.

and does that mean, JLO aka "jenny from the block" really doesn't have that much puerto rican blood in her? because you don't see her eyebrows lookin' like that.

as i was walking to the store today, i walked past a puerto rican girl (and i know she's puerto rican because she proudly has a puerto rican flag, that says "puerto rico" hanging from her rear view mirror) with her eyebrows like my dead great aunt lorraine used to wear. and dead great aunt lorraine has been dead for more than 30 something years, when it was in style. it hasn't been in style since the days of joan crawford and lucy.

but it was worse than dead great aunt lorraine, because at least dead great aunt lorraine lightly traced them on in brown pencil. this girl today looked like she used the thickest brush of liquid black eyeliner she could find and slathered it on in a near perfect semi-circle above each eye.

i remember a girl in jr. high shaving off all her eyebrows, but she didn't "paint" them back on, and she did it as an act of rebellion.

ladies, LADIES, stop, STOP right now with that practice. it ain't pretty, it ain't sexy, it doesn't even look halfway good, and quite frankly, you look like a good clown gone bad.

ok, ok, let the "you're a racist" and "how dare you stereotype" comments fly.


Read/Post Comments (1)
Previous Entry :: Next Entry

Back to Top