Previous Entry :: Next Entry

Read/Post Comments (6)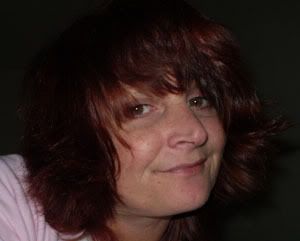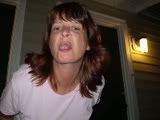 Afternoons with Puppy by Dr. Aubrey Fine and Cynthia J. Eisen

HeavyGlow Flash Fiction Anthology Edited by Stacy Taylor

Blue by J.D. Riso. Also available at lulu


2007-11-03 7:13 PM
with any luck
i'll be out of here by the end of the month and on my way to my new life. i'm sad at leaving the old one behind, more than can ever be expressed. i spend more time crying than doing anything else...and the iceback doesn't get my moody moods. he just doesn't get it, doesn't get me, and there in lies the problem.

fingers crossed that everything works to my advantage. never has before, but here's hoping. there are sooooo many things i'm looking forward to, but i fear the past will continue to haunt me. what do i know? stiff upper lip and all that.

now i think i'm going to do something completely stupid, go across the street, have a few beers (and maybe a shot...courtesy of the iceback) and sing some god-awful kereoki. thank god they took "caberet" out of the book (tho dammit, i KILLED that song, and i mean in a good way...lol)

since i've been singin it all week, i'm thinkin "wasted time"

don't all wait for the "rave" reviews. i doubt there be any of that.

reenie, shouldn't be much longer before i come see ya! looking forward to it! and god girl, have that friggin dirty martini ready for me...i'll be bringing you a surprise as well.

and in case ya'll can't tell, i'm in a pretty bad place. i try not to be, but it's difficult. i shouldn't lay my shit all out for everyone to see...god knows i keep stuff mainly close to the vest...i'm an extremely private person. but i figure, what the hell, really hasn't done me much good over the last several years to be like that...so here i am...in all my painful glory.

most of these entries, in the end, will probably go in the vault. i used to keep a diary of such things. i've stumbled across them recently, at several different times during the years, and think, what a friggin fool i was (am). things always seem much worse than they truly were in retrospect, so i'm hoping one day i can come back to these entries and say, damn, what a fool you were. you're so much better off now than you were then...

i am, after all, a cynic who is a perpetual optimist. a walking, breathing, talking contradiction...and i believe hind sight is more than 20/20.

so....don't cry for me argentina and wish me luck at the microphone!
Read/Post Comments (6)
Previous Entry :: Next Entry

Back to Top