Previous Entry :: Next Entry

Read/Post Comments (2)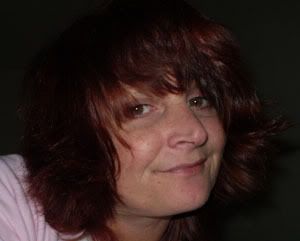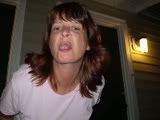 Afternoons with Puppy by Dr. Aubrey Fine and Cynthia J. Eisen

HeavyGlow Flash Fiction Anthology Edited by Stacy Taylor

Blue by J.D. Riso. Also available at lulu


2007-12-09 7:32 PM
third and last installment...

So, we take the trailer back to the dealer in St. Augustine. Where whatever patel told us to take it. Of course, I play ignorant to the dented fender and after talking to, who I suspect was, patel's son, he wasn't really all that suspicious. However, he said, even tho patel didn't follow procedures and fill out the proper paperwork, I was responsible for the damage (which to me is kind of a crock of shit…I mean if the other dealer didn't do what he was supposed to do, why should I be liable?). It took him 45 minutes to get an actual price for what the damage was, mentioning the wires underneath the fender being "taped" (apparently, there is no precendent procedure for actual costs of damage to trailers). He said, "someone was blessing you, because I know it should be more than this, but because the shop said this is what it would cost, this is all you will be charged" $37. that's it. Someone blessed me coming through the North Carolina mountains, in rain, with faulty brakes, someone blessed me driving 45 mph from Charlotte to Florida (427miles) on major interstates. I think my luck is changing. I'm thinking maybe I wasn't the one cursed with bad luck.

I had cut off the tape z had place on the chains around the tow bar when old boy was inside, beginning his calls. I had forgotten I had taped up both the wires under the dented fender and the chain that wouldn't properly connect to the other chains/tow bar. So when the dude here unhooked me, it was an easy jump for him that patel had done all the taping. Making me look even less "responsible"…listen, it's bad, it sounds bad, I am usually the most honest person you will ever find, but dammit, they charged me $350 for a trailer hitch, and when I went to the patel guy, he quoted me $2 over what I was quoted the day before for the rental and I got the damn thing back a day early! Ibrihama Moodi taught me one thing, don't feel guilty about whatever good fortunes comes your way. (guilt is a western device…as long as you do good for others, when good fortunes come your way, even if it's a little devious to others, feel no guilt…karma all evens out)

Omg, can you believe there is a place in St. Augustine's called, ready, wait for it, Scarlett O'Hara's! I'm telling one and all, this is the place for me. I walk out every day and the weather is between 60-70 and I tell the boy, "man, I love winter in florida!"

My winter clothes are packed away in a box at the top of my (more than ample) closet. I am so excited to bring to light this wonderful place for everyone. I can't tell you how happy I feel to look out into my "backyard" and see wonderful Spanish moss hanging down so eloquently.

For now, this southern girl (and I realize just how southern I am) has found a new southern home!

My only issue with the place is the people. They are so not very friendly here. When in Charlotte, one of my neighbors was from New York state, Long Island to be exact. One day I took her back to show her where the Greenway was behind our complex. As we were walking, everyone who passed us smiled, and said "hi" sometimes, "hi, how are you doing?" Whether they were walking, biking, rollerblading, it didn't matter, they all looked us in the eyes and said, "hi" Ally was shocked. She said in that where she came from, no one said hi and they avoided eye contact at all costs. That's what I liked about Charlotte, everyone was friendly, sometimes overly so, but it was much the same way in my home town. The iceback didn't think they were friendly, but that's probably just him. I thought everyone was very friendly and I often chatted with strangers in the wal mart line. They people at my neighborhood grocery store always took the time to chat with me, and I them.

427 miles further south, I find that not really true here. People seem kind of mistrusting. When I approach people in the parking lot, and smile at them. They will look you in the eyes, but then they either just keep staring without smiling, or look past you like you don't exist. Clerks in grocery stores aren't very helpful and everyone acts like they hate their jobs, or they would rather chat with other workers right in front of you. None of them smile. Not at all. It's mind blowing. I personally never considered Florida to be the "true south" and now it's been confirmed for me.

However, I love my new house and each day I'm in it, I love it more and more. It's so cute and fills with natural light during the day. Z complained (because we have window units and the one is in my room) that his room gets too hot. So we went to Wal Mart today to buy him a fan. Only when I asked where the fans were (their Wal Mart sucks, they don't have near the stuff as the one in Charlotte) the lady told me they were a seasonal item and so all they have out now are heaters.

Really? Are you serious?

Ok, look, it's Florida. Today was a toasty 65-70 degrees. At night, it hasn't been less than 50 degrees, sure you need long sleeves or a light sweater/jacket when you go out, but come on! Z-Man and were sweating in both Wal Mart and Target. These people actually have the heat on! We're running our air-conditioners.

Wow!








Read/Post Comments (2)
Previous Entry :: Next Entry

Back to Top