Previous Entry :: Next Entry

Read/Post Comments (7)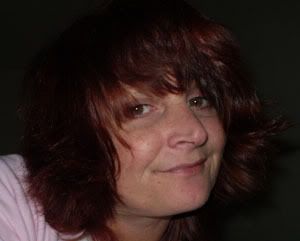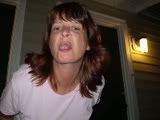 Afternoons with Puppy by Dr. Aubrey Fine and Cynthia J. Eisen

HeavyGlow Flash Fiction Anthology Edited by Stacy Taylor

Blue by J.D. Riso. Also available at lulu


2007-12-10 3:02 PM
finally
i took all the pictures i planned to take, thus far. i will post a few of them here, but other than that, you guys need to get a flikr account, cause that is where i'll post the rest of them.

notice my new hoopty says on the front license plate (driven across, what four, five, six states...makes me chuckle) "god loves you. smile"...oh that's my gg! the boy and i keep saying we need to take that off.

oh that cracks me up.

honestly, this "staring" thing these people have here is buggin me. i went to the laundry room and the lady inside barely acknowledged my exisitence. this irritates me to no end. i swear, i was told i am very "anti-social" but i'm not. i love to say "hi" to others, love to find out the "little" things in their life, i'm finding i'm not as anti-social as i was led to believe (uh, by you know who). i could see the pain on that woman's face as i talked to her daughters and she in turn had to talk back to me.

hispanics, are by nature, a little paranoid. i understand that, but don't lump me into that ignorant group. i didn't link you into the "illegal alien group"

i swear tho, the woman in the car at harvey's stared me down. the "fight" in me wanted to say, "what the fuck are you staring at, old lady?" i mean she stared me down, from the moment i pulled up to the moment i got out of the car. at one point, she adverted her eyes, but they zeroed back on me in a flash.

why, why?

i'm not out to get anyone. and yes, i'm paranoid, but geez, i'm not out to "get" anyone.

why are these people so not friendly? why?

it's a sad thing, truly.


Read/Post Comments (7)
Previous Entry :: Next Entry

Back to Top