Previous Entry :: Next Entry

Read/Post Comments (1)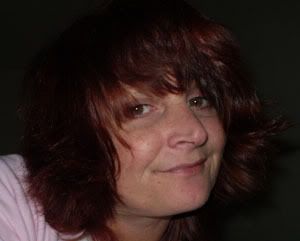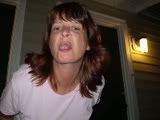 Afternoons with Puppy by Dr. Aubrey Fine and Cynthia J. Eisen

HeavyGlow Flash Fiction Anthology Edited by Stacy Taylor

Blue by J.D. Riso. Also available at lulu


2007-12-23 9:57 AM
i'm having a crisis...
an art crisis...

yeah, not really all that important in the whole scheme of things.

but i started this project with a certain picture in my head. i wasn't sure how i would achieve that picture, which is usually my biggest problem. i have a great disconnect from what i see to what it ends up being.

so as i wandered through hobby lobby looking at all the cool, shiny stuff, ideas were going through my head in a million different directions.

however, i was still "compromising"

one of the coolest things i found was this wonderful copper mesh. but i thought it came in small sheets (looking at the packaging)

last night i opened the package, about ready to begin my compromised sense of what i wanted. what i found out was it is one big sheet!

so now i'm at a crossroads. do i rip up practically everything i did? or do i just continue and make it work as is. i, in my heart, think it will work either way, but i so badly want to go the way i didn't go in the first place...just to SEE.

man, it's not like computer graphics where you can work in layers and if one layer doesn't work, you can easily dispose of it. no harm, no foul. tis my linear side, i fear.

i've been in computer graphics for so long that maybe the easily adjustable outcome that the computer artform affords me will be the biggest hurdle in achieving the tangible, visual art i want to create.
Read/Post Comments (1)
Previous Entry :: Next Entry

Back to Top