Previous Entry :: Next Entry

Read/Post Comments (2)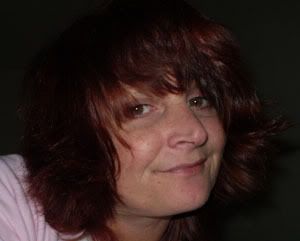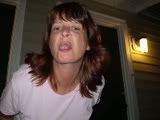 Afternoons with Puppy by Dr. Aubrey Fine and Cynthia J. Eisen

HeavyGlow Flash Fiction Anthology Edited by Stacy Taylor

Blue by J.D. Riso. Also available at lulu


2007-12-23 4:44 AM
seriously
when z goes to school, i'm getting rid of cable. there's just too many weird and crappy things to be hypnotized by.

the newest uh, "creation" i see coming down the pipes in the upcoming season shows just how low as a society we have come.

celebrity rehab!

seriously? do we need to watch more celebs behaving badly all in the name of sobriety? i don't think so. and one of the worst of the worst bad girls will be participating...brigitt nielson. i hated her on the surreal life, wanted to puke with her appearance on flavor flav's show...i can't take another frame of brigitt.

however, my newest addiction is mtv's rob and big. a "real life" odd couple. a skateboarder and big black man (serious, he calls himself "big black") they do crazy things like buying a mini horse (named, appropriately, mini horse) as a companion for their bulldog, meaty. they're so stupid, i can't help but laugh. one of the best episodes was when big black took rob home to mississippi for his family reunion.

seriously, cable has to go!

on another, totally unrelated note...i'm thinking z and i will head to st. augustine on christmas morning. i figure there won't be anything open, hardly any, if any, people/tourists. a few hours of exploration, ocean views, nice photos and we can still be home in time for me to fix z and i's favorite parts of a holiday meal...turkey, dumplins and fresh green beans...

yum!

ya'll have a nice day now, ya'hear.
Read/Post Comments (2)
Previous Entry :: Next Entry

Back to Top