Son and I did a bit of leaf sweeping this morning (not much, but a bit) and I noticed these on my tiny olive tree - too much breeze to catch a better pic: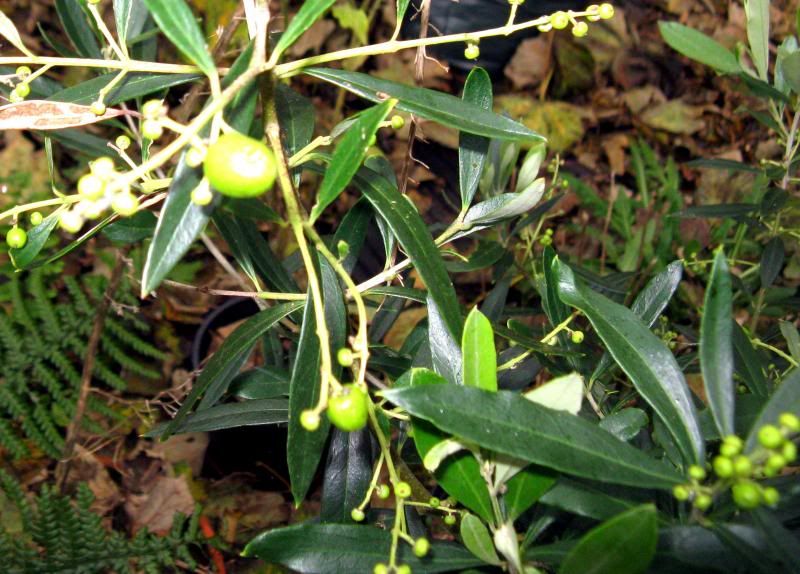 I just don't get it - I had a much bigger, more mature tree at the last house, which had the benefit of much more sunlight and still every year every bud withered and died before getting anywhere near this big. Don't get it.
Son also persuaded me to set myself up as a paid proof reader of essays and dissertations, which apparently is a thing that happens these days, students now being largely drawn from the 'pay someone else to do the shit' classes. We made a poster (and a new email account) which Son and YD will put up in their local universities, then it's wait and see. Feel a bit anxious about it, but that's my default mode, so it's hardly news. I already have an offer from an ex-colleague, now a Head of English, to mark her dept's mock GCSE papers - which is the first thing I've heard that sounds like an improvement since I left teaching. Fucking mock exams used to be the blight of Christmas "holidays" - in Year 11 kids sit the previous summer's external exam papers at the end of the autumn term and teachers used to have to mark them over the break - in English that meant three two-hour papers per kid, or ninety papers per class (on average) and you usually had two classes per year group, so a hundred and eighty two-hour papers to mark, according to the latest of the exam board's endlessly changing criteria. Days and days of it, as well as planning for the next term and hearing people going on about lazy teachers and their unnecessarily long holidays. Days I'd have preferred to spend chilling out with my family. Dunno if I'll do it. She's only had it approved in theory so is gonna find out how much they'll pay.
Today's steps : 7642, mostly as the light was fading, almost to the functional pier: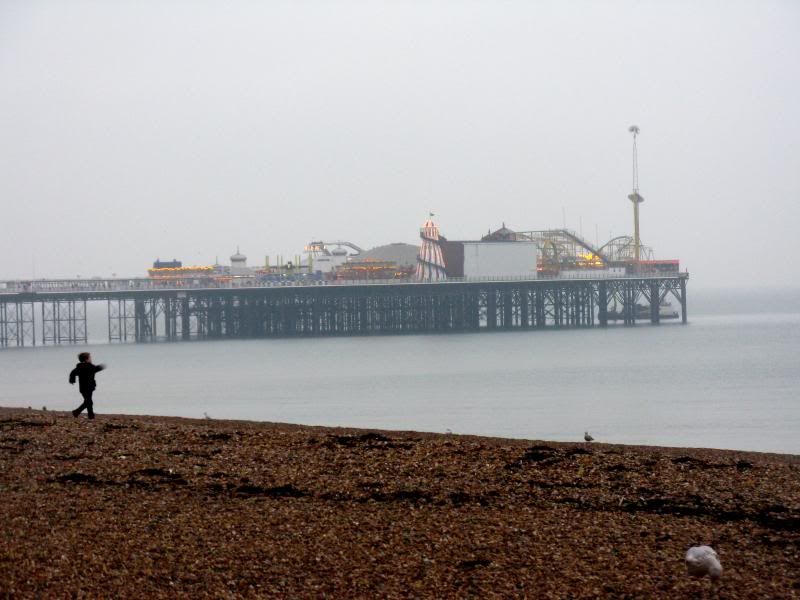 past the wreck of the other one: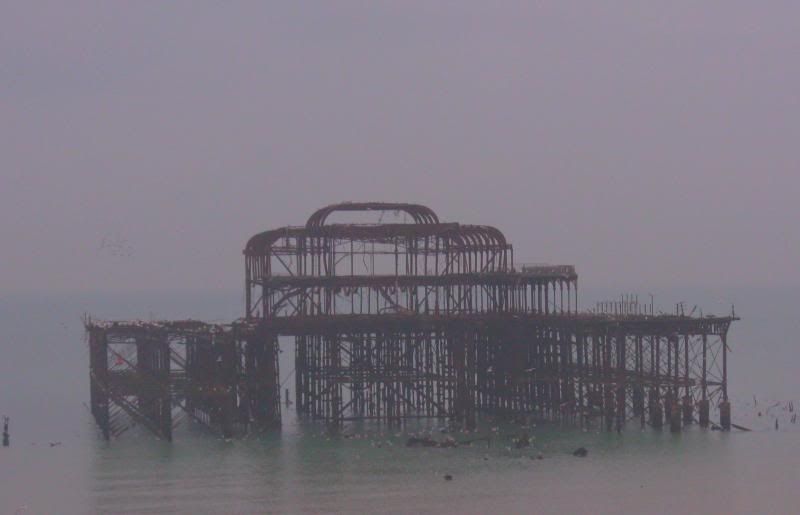 and home again. Wish I'd made myself go to the shop as there's fuck all to eat. Next stop breakfast, as I used to say to my kids, annoyingly, no doubt.
Today I am grateful for: my family; a visit from Welsh M, who is enough to lighten the heaviest of hearts; TinyM bringing round the laminator for my noughts and crosses - not sure why she offered - as I was the borrower, I'd have gone round there, but I've never been one to look a gift horse in the mouth; celebs back in the jungle - my favourite reality show; nice chats with YD who has started using her sewing machine (her birthday present from me) to make some kind of textured something or other for her sister.
Sweet dreams xxx