Going to see Reg tomorrow:
He's an American who's lived in the UK for years and has his own take on how that is. As a Brit with quite a few American pals, I can dig him. Hope he's funny.
Today was singing, which was good, despite my being in quite a detached kind of spirit. Odd lines we sang are pleasing, though I am puzzled by the satisfaction I find in the chorus of The Skye Boat Song: Carry the lad that's born to be King/
Over the sea to Skye. I mean, fuck royalty, but there's something about the word 'lad' that touches a chord. There was another one, which I've forgotten now.
After singing I was very purposeful, straight to the supermarket to get some proper food in, and managed to complete a 'big shop' alone, without having any kind of freak out or any need to 'manage' myself for the first time since god was a boy.
Then off along the coast for nefarious purposes in the dying light. So these are 'stuck in traffic but not that bothered' pics, which include the windscreen heater, invisible to the naked eye - it's taken me a while to work out what all those squiggly lines were about, but I got there: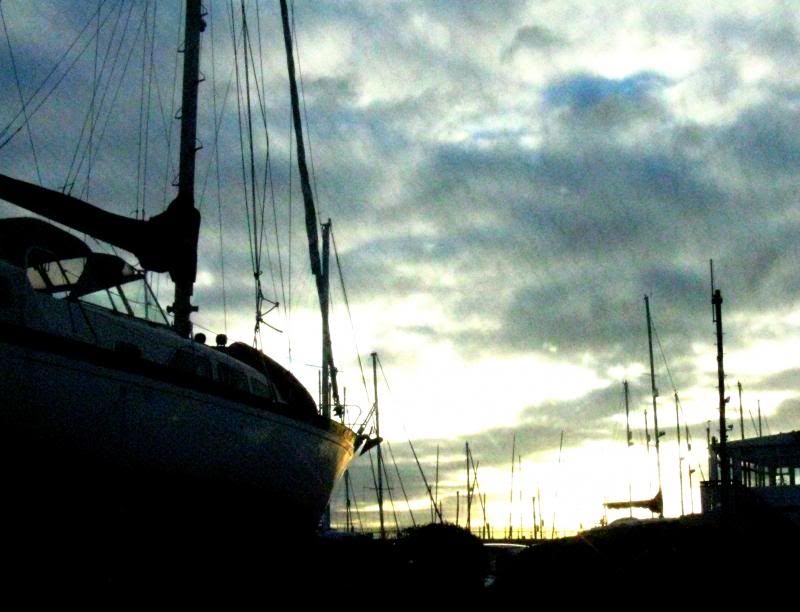 I called in on one of Son's pals to witness for myself his sudden conversion from danger-junkie graffiti whizz to animal husbandry.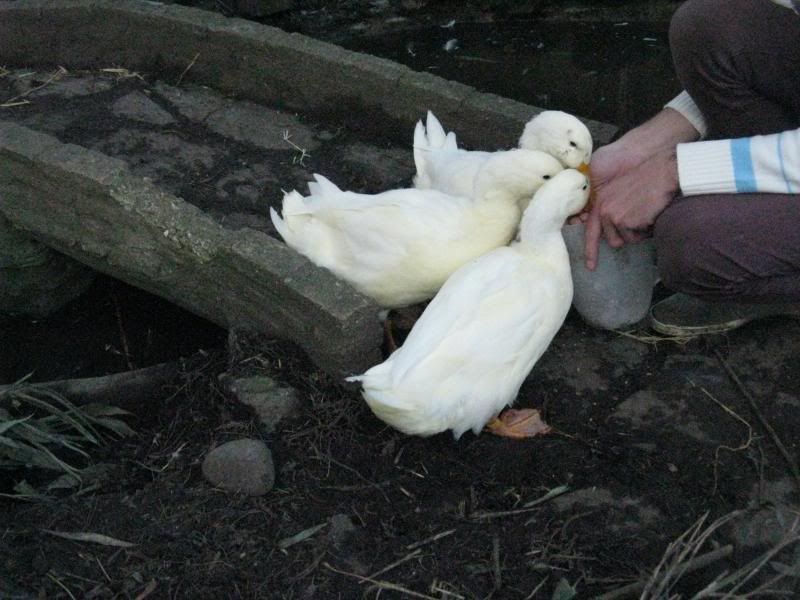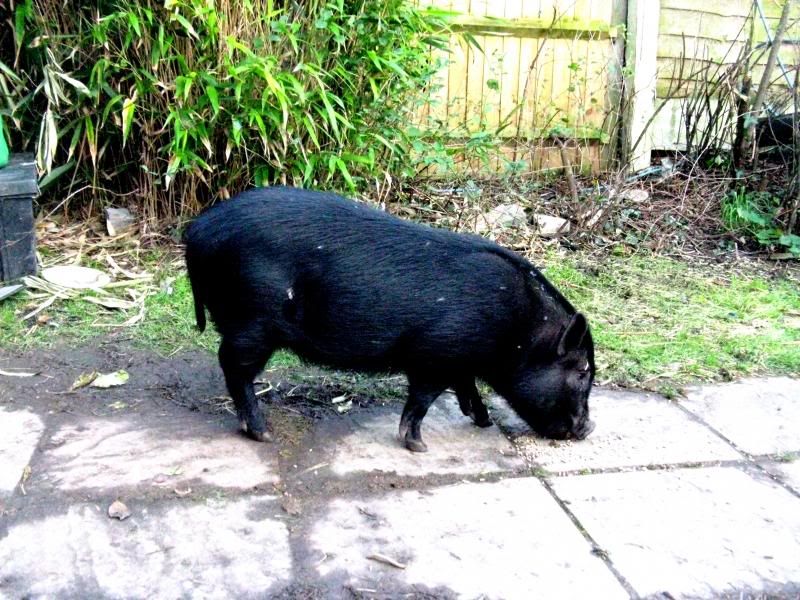 I like this kid - well, I guess he's a man, no, he
is
a man, at 29 they all are, that little gang (why is it so hard to make that shift in perception of them?) and I could see the appeal of the ducklings (very cute, don't live that long, eggs, can be sold to butcher if it all goes tits up) but a pig? Really? How long do pigs live for? He was quite strong and scary, made me think of wild boar in Lord of the Flies.
Then I came home and cooked a big pork cassoulet type thing (which I didn't mention to the pig-keeper), then keeled over before getting to the washing up, some of which dates back to last weekend. S and M turned up, we all got very stoned and ate the cassoulet and all was well.
I'm kind of holding steady, but this feels like an interlude. Some sort of auto-pilot. Most systems have shut down - overload, but that good old body is putting one foot in front of the other and keeping going. That's all, really.
Grateful for: The invite to view the animals; having S and M round; my camera; finding this blog so easy; food in the house; tickets to a comedy gig.
Sweet dreams xx