Went to the marina: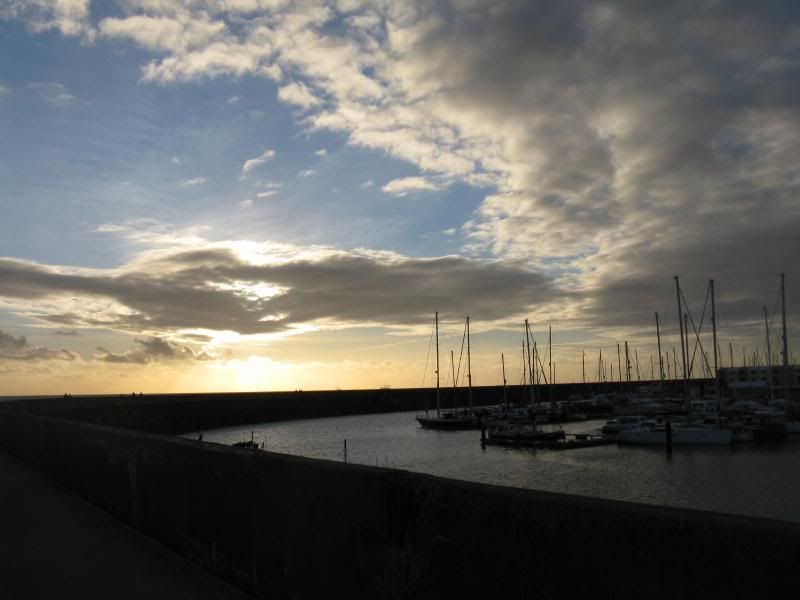 Still felt like this: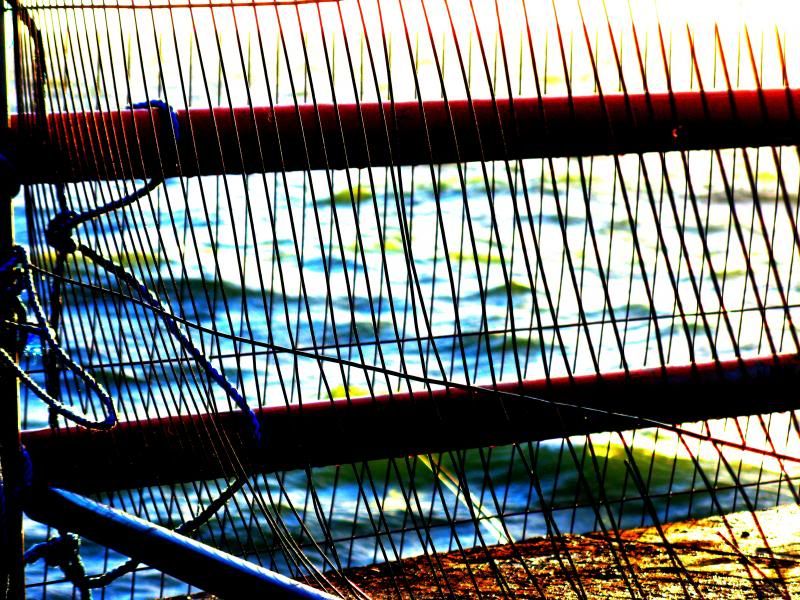 Something about finding the grill and taking the picture let me touch the bottom. On the way back the tide was higher than I've seen it at the marina, bringing the fishing boats and their pontoons up to ground level and I noticed these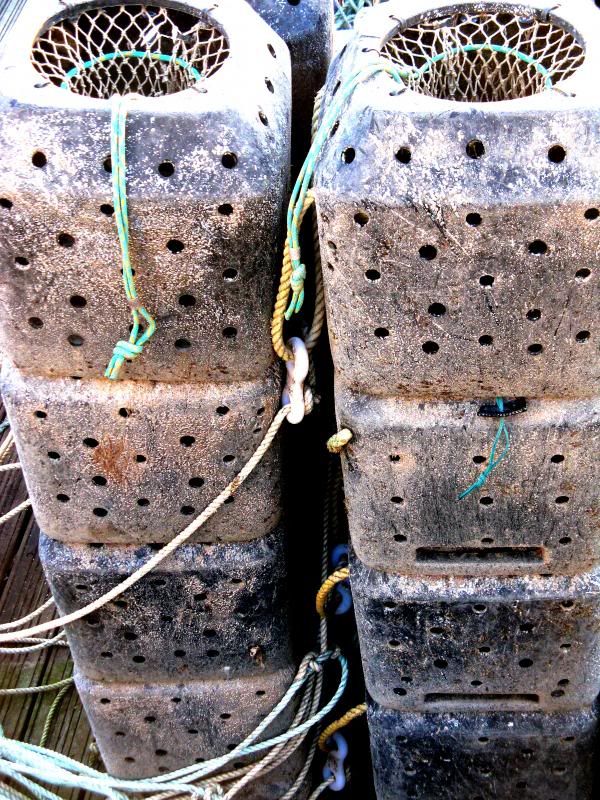 which made me think of you, Bex, as I wondered if they were lobster pots and I gazed around, pondering the unknowable similarities and differences between here and where your Paul plies his trade.
I liked this pile of anchors: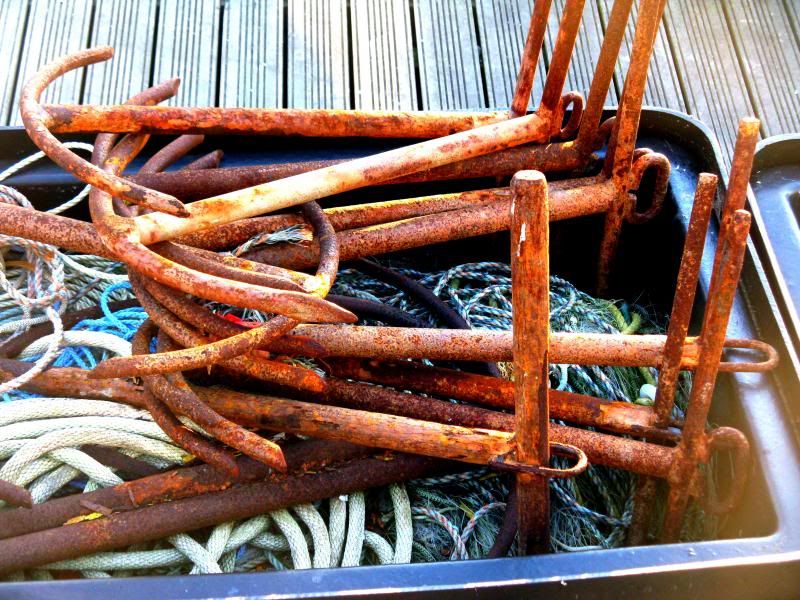 and the sky is always there, at no extra charge, for all of us:
I spoke to YD when I got home, my wise, precious, kind younger daughter. Oh man, I forget some of the implications of what's going on, like that this current turmoil isn't a mental health thing, it's a legitimate, appropriate response to a fucking tragedy, and as such I don't need to 'protect' YD from my feelings, far from it. She feels the same, also in waves, and is reassured and reassuring. And I have to say, the person she's been seeing has given her some good questions to ask herself, which she then asked me. Can't remember a single one right now, but I know that I'm coming out the other side of that last wave. Look, I even lit a candle in this lantern: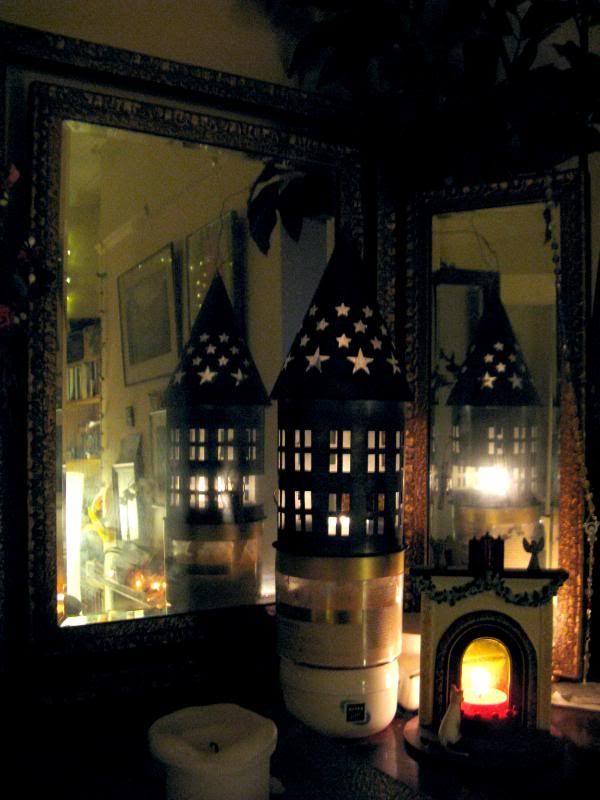 Tonight I'm writing early, taking a sleeping pill early, and hoping to get out and about in the morning tomorrow, and grab a bit of daylight.
Today I have been grateful for: My daughter; Bloke; the funny bloke who works in the 'bistro' - his face is very angular, reminds me of the baddy killer guy in current Homeland - his English is quite limited and he calls me darling every time he speaks, in a way that I find quite comforting (and he knows what I drink: 'Flat white, darling?'); the dress I made surviving a machine wash without falling to pieces; SIL being kind to me on the phone, re-assuring me that ED is fine and is making friends and I don't need to feel that I have to get up there on her behalf, just when I want to and am ready.
Laters xx