Plans changed and we ended up going to Peckham to see a show that got a big puff on Time Out, the London listings mag. All there was though, was this bed-sized book: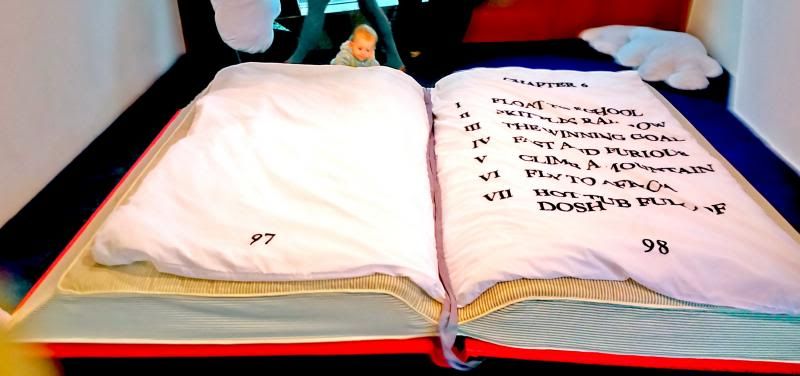 and not so much of the 'immersion into the world of the imagination via words'. We also saw this big community graffiti wall that went up after the riots - my eyes alighted on 'what's so funny about peace love and understanding?'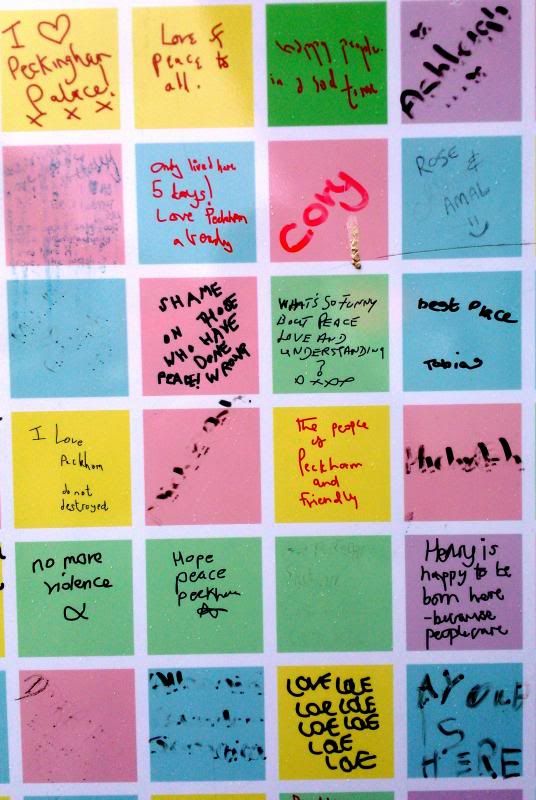 and we just wandered round Peckham for a while looking for a kebab shop for YD, who is very picky in that regard.
I also did some good listening about wedding plans and enthusing genuinely about what will become the bridesmaids dresses: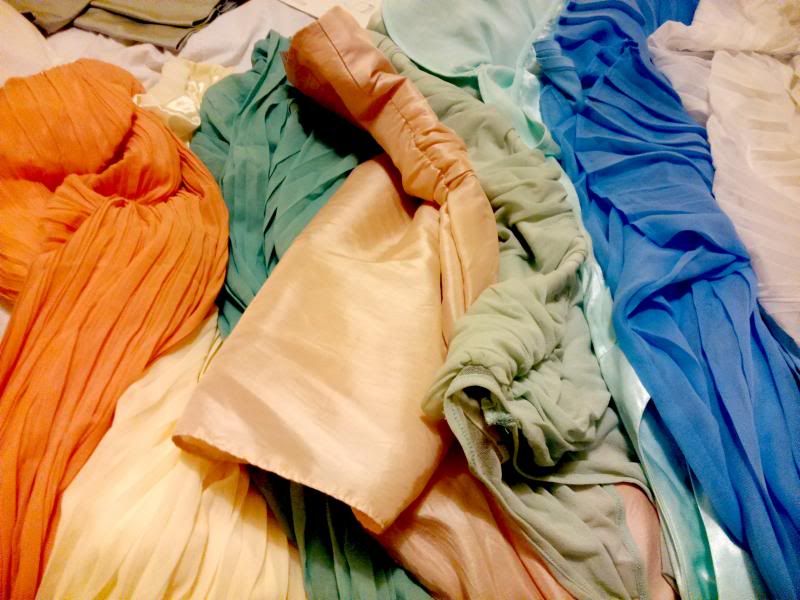 Colours are difficult - I didn't like these much till I saw them 'live' but they are a lovely mix of pastels - all vintage skirts and tops that will be made into dresses. I'm doing the 'giving away the bride' business, despite the two dads, as neither of them have ever shown enough interest or concern in my darling daughter. Not sure what I'm going to wear - I fancy a loose linen man's suit and a tee shirt, but that got a frosty look. So, whatever I like, but not that. Well, what then, mother fucker?
This is my comfy bed on the floor - well, on a good mattress on the floor: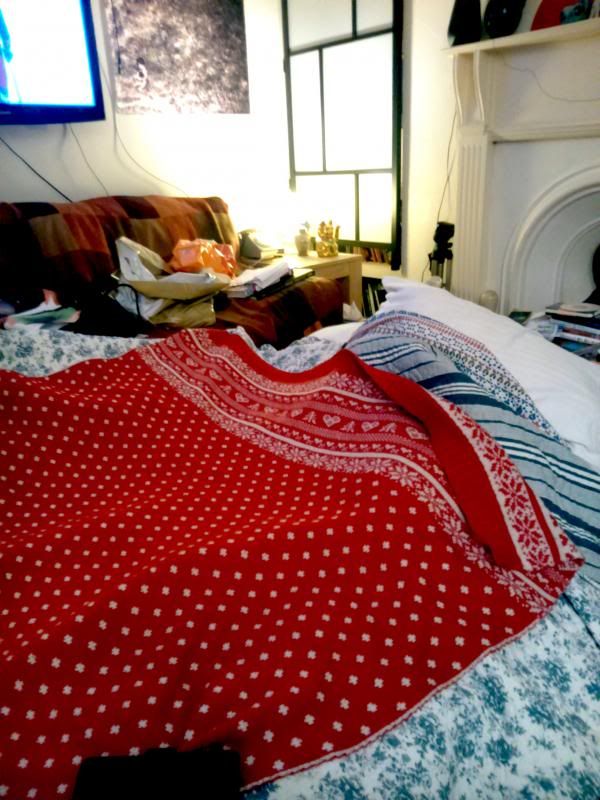 and this is a close up of the big photo they have on the wall - it's one I took about 28 years ago, of YD at Carisbrooke Castle on the Isle of Wight.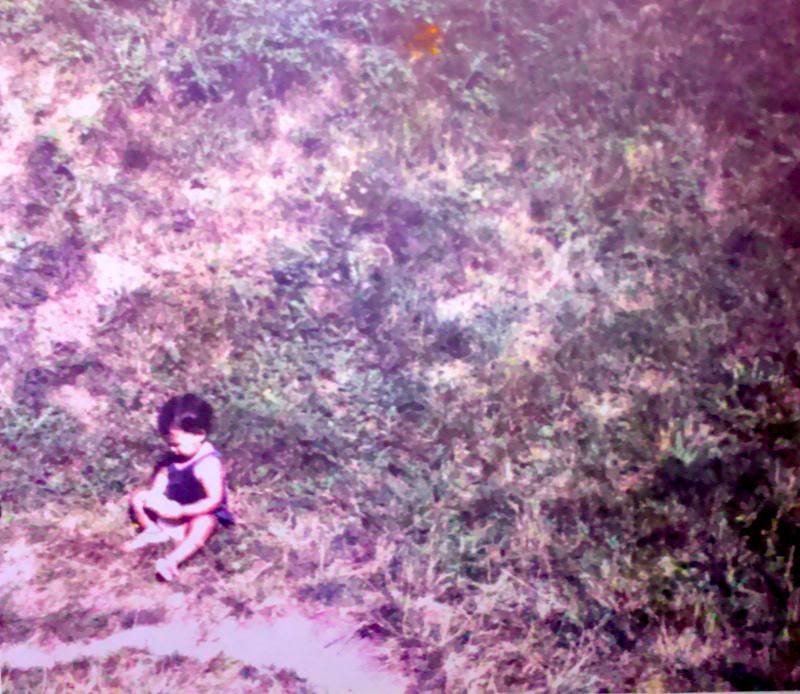 She always wanted to be independent and spent the whole afternoon on her own at the bottom of the moat while the rest of us had games and a picnic on the field at the top. I kept popping along to make sure she was OK, and she was.
Grateful for: A mooching about day; YD doing all the cooking; achieving calm while driving into unfamiliar areas of London and thereby not panicking about repeatedly being in the wrong lane at junctions; finding free parking; a good game of real life scrabble, though I did come second, which is not ideal.
Sweet dreams,dear hearts xxx