Here are Son and YD, browsing shite they can't afford: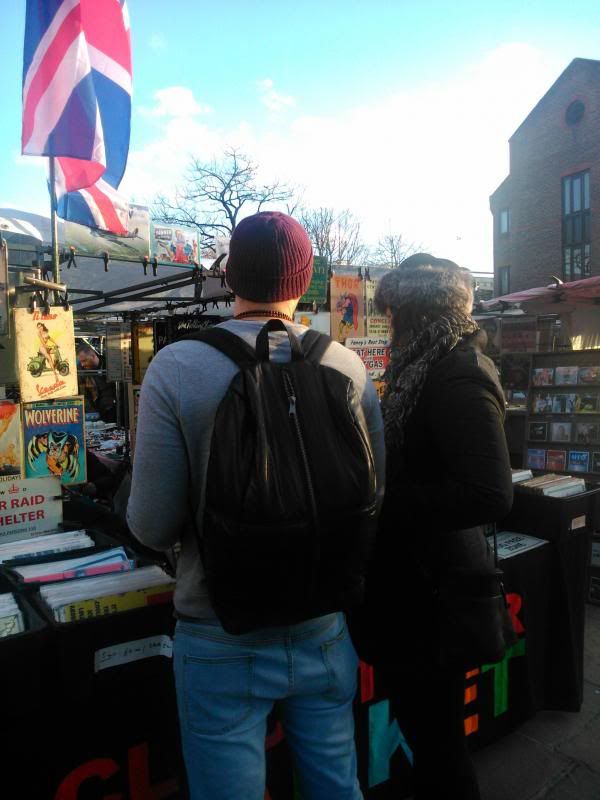 and a couple of skylines taken from the riverbank at Greenwich: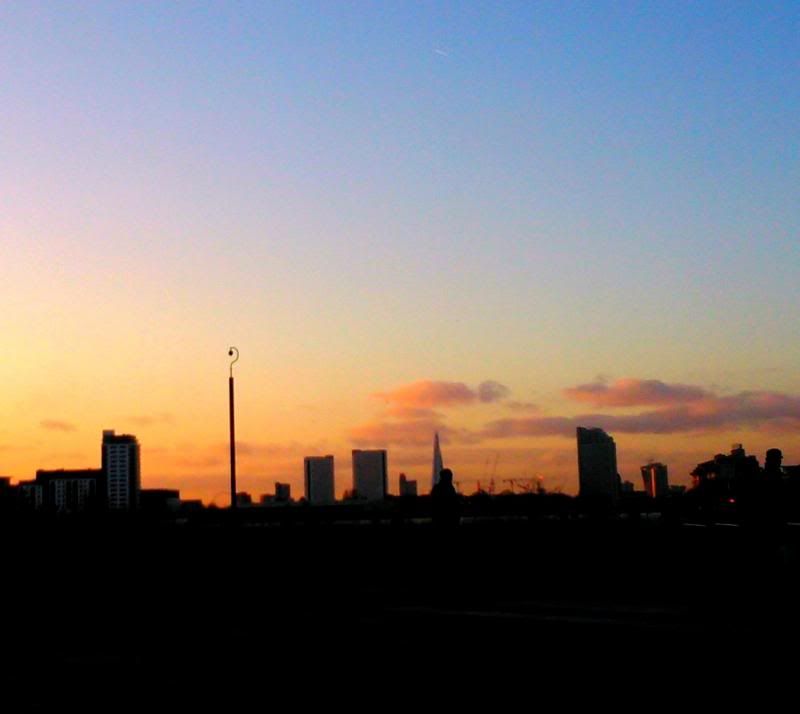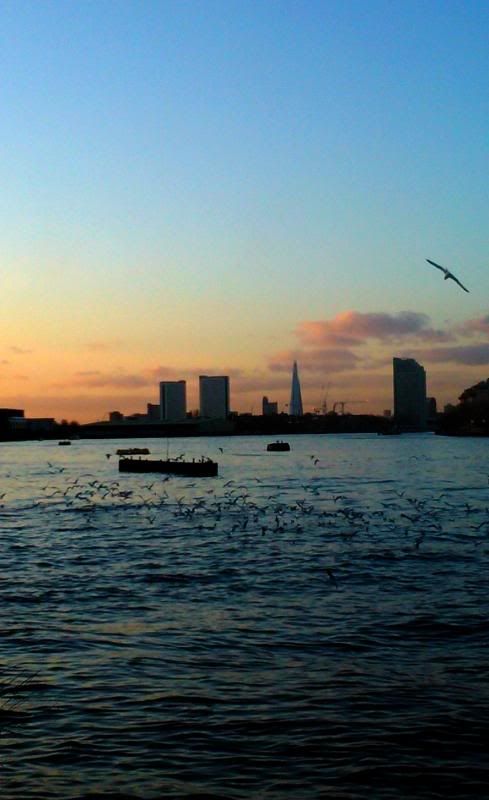 The light wasn't quite as glorious as that, beautiful in a different, more peachy way that my camera didn't pick up, so I tweeked.
This was my photo-a-day for the prompt 'orange' - a battered umbrella on a bit of wasteland: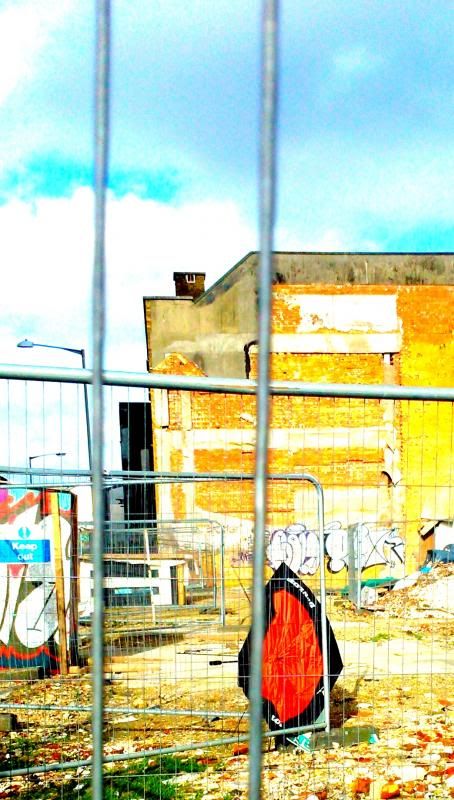 This morning I took this of the pier - proof that I am indeed mental. It was on the news yesterday that another big chunk had fallen off in the storm but the weather was filthy so I thought, "I'll go tomorrow," which I did
even though the weather was worse today
. I mean, why? It'll still be there tomorrow. I didn't make it far enough to get a shot of the part that's separated off, as I was wet right through my big coat and all my clothes to my very skin with icy, icy rain and suddenly realised that I had a choice and went home. But here's the pier, since I took it: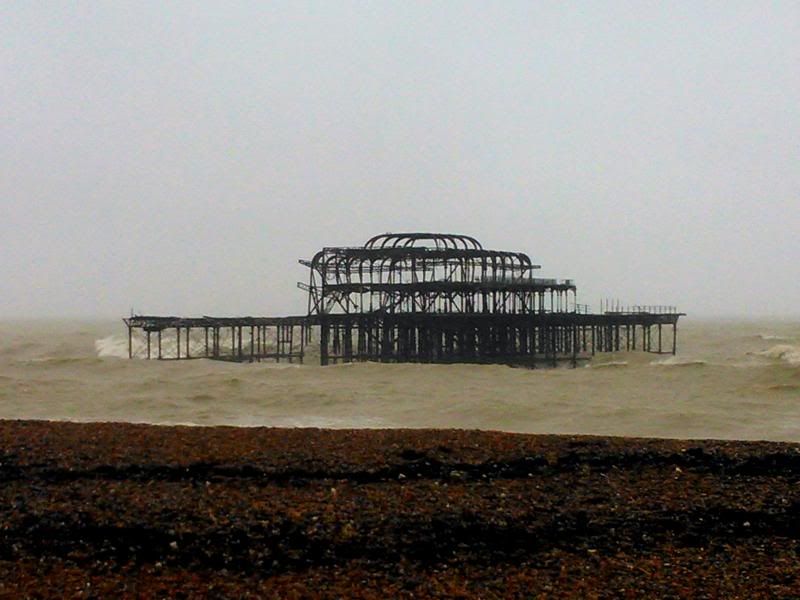 This afternoon a friend of a friend who does home hairdressing came and hacked away all the frizz where I keep zipping my hair into my coat:
and finally, here's a pic of my hand, which I have been looking at for the drawing thing:
I saw a palmist when in my late teens. As soon as she saw my hand she said, "Christ, you'll never be bored!" And she was not wrong.
Today I am grateful for: a message from an American woman whose daughter has MS induced dementia - I am not alone; coming into the warm after getting so cold and wet; such a lovely woman, that hairdresser; daffodils - in the shops and thereby in my home, if not yet out in the wild; another day tomorrow
Sweet dreams xxx