I went to my first mountain auction in Monteagle last weekend. It's been years since I've attended one - mostly because it's humanly impossible for me to walk away empty handed and I don't need a damn one more thing in my home and life. *Need* is the key word here. As hard as I try to discern the needs and wants in my life, those wants still creep in.
This auction was heavily attended by the Country Set, and I ain't referring to Town & Country. Most were attired in bib overalls and wore boots with hog chow wedged in the deep grooves of their soles. A stay-to-themselves ilk of folk, which is fine. I don't blame them for their suspicious natures for folk like me. :) I spotted one local antique dealer - I'm sorry, but I consider them cagey parasites at auctions. Probably not fair of me to hold this bias as I drooled over my prospects.
Anyway, I found it interesting that the items to stir the most interest were things like logging chains and band saws and kerosene lamps - this type of stuff created stirs and murmurs and lively bidding. (Dang I wish I'd had my camera. Next time. Yup, I think there'll be more country auctions in my future.)
When the two chairs I was interested in came up on the block, the crowd settled into picking earwax, talking feed costs, and chewing the chaw.
Okay. When was the last time you heard a well trained auctioneer? I swear it's an otherworldly gift that goes something like: ashfuipogsdbfegosgufawkejthiugblesh… SOLD!
*Sigh* I'm pretty certain I bid against myself the entire time, as everyone else settled into picking earwax, talking feed costs, and chewing the chaw. But I was thrilled to get the two chairs, which are brand new and covered with a chenille textured fabric.
Below are the before and after pics of my porch.
Come this summer, stop on by for a tall, cool lemonade and meet my chairs in person. xoxo
BEFORE: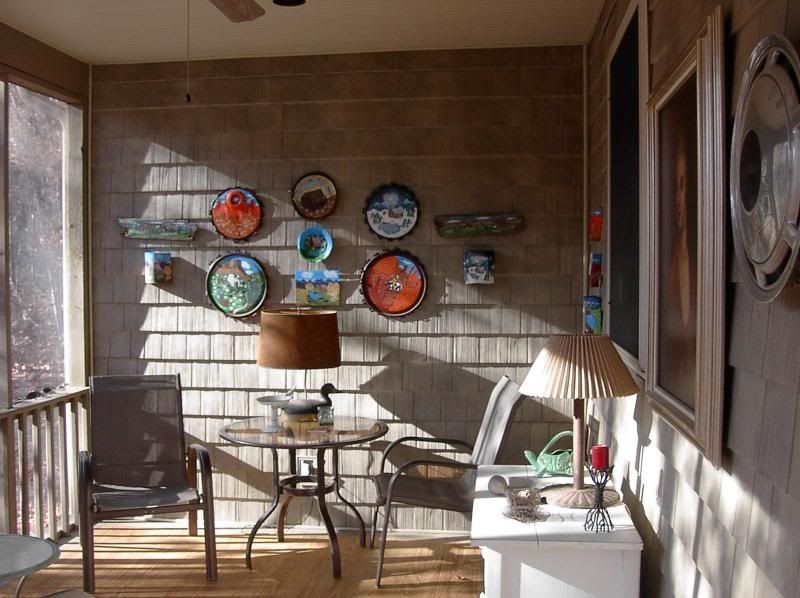 AFTER: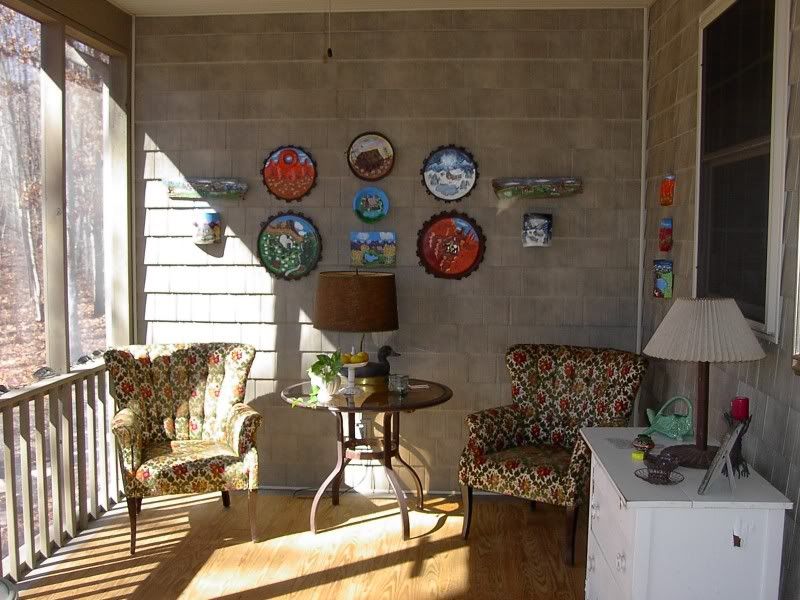 New Deck Location for the... Deck Chairs