Previous Entry :: Next Entry

Read/Post Comments (6)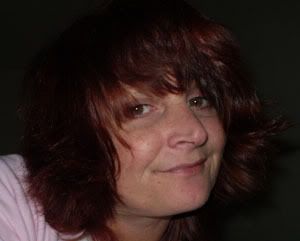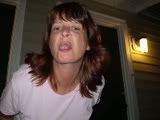 Afternoons with Puppy by Dr. Aubrey Fine and Cynthia J. Eisen

HeavyGlow Flash Fiction Anthology Edited by Stacy Taylor

Blue by J.D. Riso. Also available at lulu


2007-12-20 4:17 AM
this morning, i was awakened
out of a nice sleep and pretty decent sex dream by the 5:45 a.m. stylings of my neighbors having sex (which, is probably why i was having a sex dream, their noises subconciously seeping into my pickled brain)

the walls here are pretty thin. the neighbor on the other side warned me i might at one time or another be "entertained" by this. i was hoping it wouldn't be him and his girlfriend i'd be listening to. but then i realized that our apartments mirror each other, meaning our stairs are next to each other and so i don't share a wall with their room.

i can't say the same for the couple on the other side tho. the second day we were in the place, as i put away things in my kitchen, i could hear them fighting in theirs. the woman was upset at the man for sending someone (i assume their son) away to some place.

yesterday, as i sat in my car waiting to leave to go take care of my mailbox key that wouldn't work, the son's bus pulled up behind me. he came out of the house to collect his son (tho i'm wondering if this is a child from his mother's possible previous relationship, as the kid looks more hispanic than mixed) he's a tall, well built black man, probably in his twenties. two apartments down from him, a group of mexicans were standing in their front yard talking. as he walked toward the bus, he adopted a thug look in his posture, on his face and in his eyes...the kind of look that dared anyone to fuck with him as he shot a cold glare my way.

so this morning, still groggy with sleep, even after a trip to the bathroom, at first i wasn't sure what i was hearing. the noises were high pitched and sounded like a cascade of bullets cutting through water (you know, like you hear/see in movies...zooom, zooom) but then started the ohs, or maybe they were nos, or maybe even joes, but they came in rapid succession.

in the distance, the train barreled down closer and closer, as did they, and i wondered if they would manage to climax just as the train arrived. it was quiet a few minutes after the trains passing, but then again, it started, until finally she screamed, pounded either the wall or headboard, gave one of those giddy little laughs, a few curse words and then all was quiet.

i know my son used to be able to sleep through anything. but seeing as this was probably a wake and shake and quake before daddy went to work and before mommy got sonny-boy up and ready for school...how did that kid sleep through that? i couldn't and i'm in the next apartment.

netter has her nettaland...

well, welcome to lalaland! home of hateful old folks, white supremecy, drunken boys who've barely passed puberty, and for-ni-ca-she-own. but damn, the scenery sure is pretty!

ya'll enjoy your day now, ya'hear.
Read/Post Comments (6)
Previous Entry :: Next Entry

Back to Top