Previous Entry :: Next Entry

Read/Post Comments (3)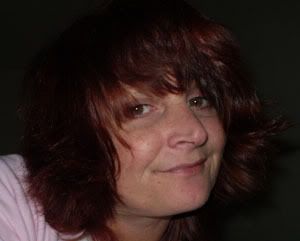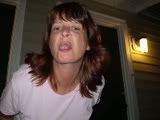 Afternoons with Puppy by Dr. Aubrey Fine and Cynthia J. Eisen

HeavyGlow Flash Fiction Anthology Edited by Stacy Taylor

Blue by J.D. Riso. Also available at lulu


2007-12-20 12:04 PM
i'm off to see the wizard...
actually, i'm not. next week i will be off to see my oldest sister and her family who are spending christmas vacation in sarasota, fl. well, it's not christmas vacation for them, seeing as they're jewish...

but i'm excited. my sister told me not to worry about doing all that driving (four hours each way) but z and i love to travel (and dammit, it's our mother/son time)

in all honesty, i'm the "black sheep" and so probably not as "welcomed" she kept telling me a nice phone call would be fine, and i shouldn't drive that far just to see them...code for lala is a fuck up.

however, the boy (z) is feeling a need to connect to his roots. completely deserted by the iceback's family, he's trying to find where exactly he comes from. he doesn't say it so bluntly, but he's given me a few "codes"

and so black sheep or not, i will haul my fat ass down to see all of them. i love the middle child (she spent a couple of thanksgivings with us)and on the plus side, i get to see more of florida. yay!

the oldest is a typical jap...i'm sorry, i said it and i mean it. which just makes me not understand how my brother-in-law doesn't quite understand me...but then again, i'm not a bonified genius like her.

the only thing i dread is that my sister is a little different around her husband. which is a shame. we are so much alike (only she's the oldest so has the "responsibilty thing" to deal with)

at any rate, family is family and that is the one thing my brother-in-law can relate to. for better or worse not only applies to wives, but also to family.

outtie!
Read/Post Comments (3)
Previous Entry :: Next Entry

Back to Top