Previous Entry :: Next Entry

Read/Post Comments (2)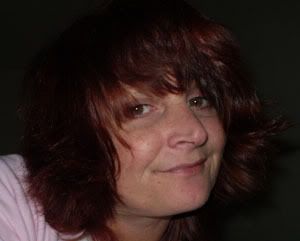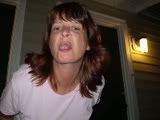 Afternoons with Puppy by Dr. Aubrey Fine and Cynthia J. Eisen

HeavyGlow Flash Fiction Anthology Edited by Stacy Taylor

Blue by J.D. Riso. Also available at lulu


2007-12-21 9:42 AM
parking lot ministries
so the other day is another fine "winter" day in florida. the sun is shining, it's cool but not too cool outside. it's just right. (i'm singing some self-made song about the wonderful winters in florida)

i go across the street to procure the z-man and i a few monsters (yeah, we're addicted) the liquor store is 20 cents cheaper than the neighboring gas station (plus i get a carton of cigs there for $15! cheaper than in my "tobacco state" and ok, i get some vodka)

i'm coming out of the store and i see a man off towards the edge, shouting. i look back across the parking lot and see a man getting into his car, not nearby, but with in shouting distance. at first i think the shouting man is speaking to the other, but as the other gets into his car, i realize that is not the case.

the parking lot man is pacing now, walking a short path, back and forth, back and forth, all the while shouting, arms raised in the air for emphasis.

although i couldn't make out very much of what he was saying, i think he must have been preaching. (come on, i've seen the "posture")

honestly, while this is something that you would probably see more in big cities like new york, or atlanta, it was not surprising to me (the south is filled with passionately religious people). as a matter of fact, i kind of had to fight the urge to go closer and hear just what he was preaching about (curiousity killing the cat and all that).

i was desperately missing my camera. it might have made an interesting picture to having him standing, arms raised, voice to the sky, with the river across the street in the background.

the next day, z and i go to wal mart. on the way home we stop at winn dixie's for our monster fix (they are the only ones who carry the four pack)

low and behold, we walk into the parking lot, and there parkinglot-preacher is, on the other side. the same guy, walking back and forth, back and forth, arms raised, preaching.

i said, "oh, there's that dude is again"

z wanted to know what was going on and i explained (and honestly, i think it kind of freaked him out)

again, even though the background wouldn't have been as nice, i wish i'd had my camera.

i really should just leave it in the car.


Read/Post Comments (2)
Previous Entry :: Next Entry

Back to Top