Previous Entry :: Next Entry

Read/Post Comments (4)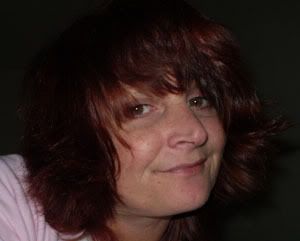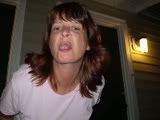 Afternoons with Puppy by Dr. Aubrey Fine and Cynthia J. Eisen

HeavyGlow Flash Fiction Anthology Edited by Stacy Taylor

Blue by J.D. Riso. Also available at lulu


2007-12-21 10:11 AM
OMG
as i sat at my computer, with the windows in front of me, i just witnessed the white supremacist have a very public, in the street, fight with his girlfriend/wife (not sure which one)

she took off walking, baby girl in her arms. and he kept picking at her, laying his hands on her and trying to stop her. all the while degrading her verbally...

"where you gonna go? you don't have no place to go."

she says, "i'll find some place"

"give me my daughter" and he keeps grabbing at the small girl.

finally his girlfriend/wife pushes him away (and being the pussy that he is, and knowing that all the neighbors, including a group of mexicans, are watching his every move) he again resorts to words.

"you're a fat bitch. i'll call dhs, you won't get her, i will, you stupid cunt! give me my fucking daughter. i'll get you for this, stephanie"

now for my excuses...first, i'm new here, second, i have not only my own safety to think about, but my son's. this dude is about 100 bricks shy of a load. he's probably been drinking which makes him even more volatile and unpredictable.

i wanted to run outside, jump in my car and drive that girl to the nearest shelter, even tho i have no idea where that is (if i knew, i probably would have done it).

i want to take her by the shoulders, look her in the eyes and tell her no man should ever call you a cunt. i know exactly what you're going through.

now i feel bad for over thinking it all. i should have just acted.

i wish like hell someone had stood up for me.

chances are, she'll be back with him tomorrow...and that is what hurts the most, to see a girl with no self-esteem that, chances are, will stay with a guy like that for far too many years.

i'm feeling like a such shmuck. where are my balls? i mean, really?


Read/Post Comments (4)
Previous Entry :: Next Entry

Back to Top