Be warned, I am very stoned, more so than intended as I absent-mindedly kept putting a bit of grass in every rollie as I was watching The Hunger Games. The result it I have a brain popping with thousands of words on the film; the book; a comparison of the two; gardens; photography, esp photog of gardens; my counselling session; today's conclusions on grief and mental health; being on the spectrum and whew, just writing that has made me forget it all, but I've uploaded the pics so here they come (Bex wrote about gardens which caused me to consider my gardening self, who has been awol for a while):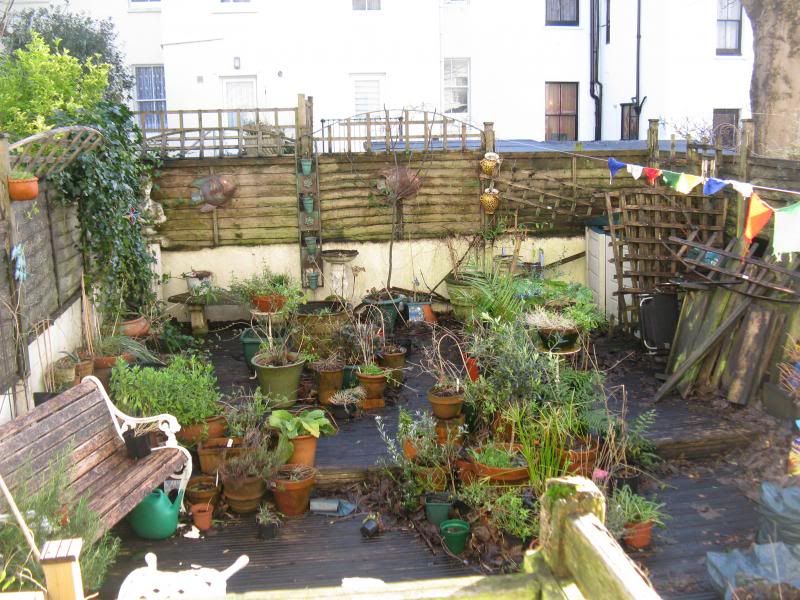 That's the view from my kitchen door to my little patch of the outside world, taken on my camera and not tweaked. When I saw it on screen, it all looked flatter and duller than it does in real life, so on Fast Stone Image Viewer, which Bloke downloaded for me, I tiddled about (dead easy) and made it like this: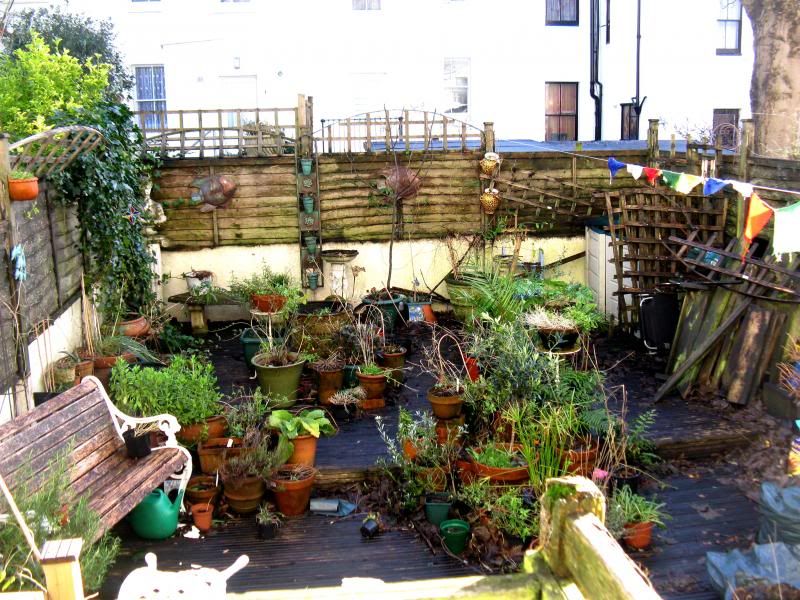 which is a bit exaggerated but not as dreary. Apart from the garden, which looks like shite, partly due to neglect and partly due to endless gales. And because these are extreme gardening conditions - no direct access to the ground, so everything is in pots, and no direct sunlight in summer. Plenty now, when it's too cold and blowy to be out there for long.
By judicious cropping I can make a better impression and maybe a better pic: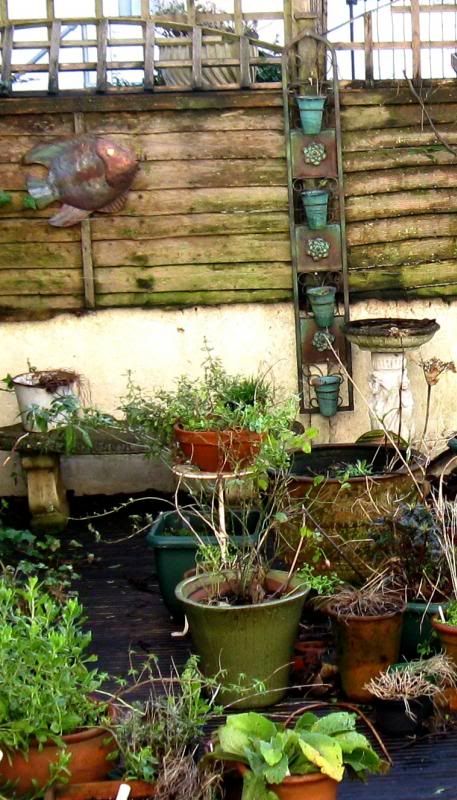 or it might have been if I'd had the camera on the level, but there you go.
This is the star of the show out there now, fatsia japonica, with no editing as I think it looks great au naturel: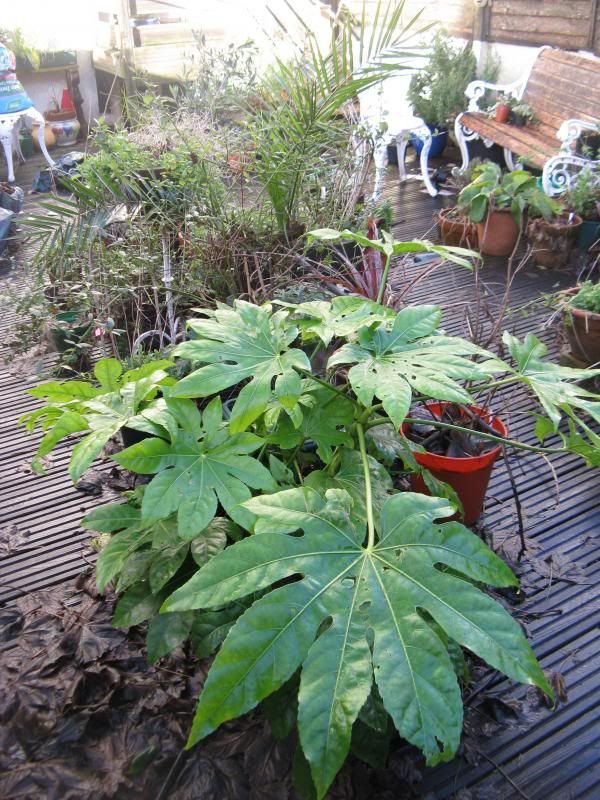 That plant's been through a whole year out there, including the deep shade and erratic watering of summer (vast tree in neighbour's garden), and the frosts of last winter and it's looking good on it. I need more fatsias. I just checked out how to propagate them
here
on the RHS site, which is not selling anything other than its good name, so is trustworthy. Seems I should have taken softwood cuttings in autumn, so I'll have to wait.
My aim is to create a little bit of paradise - at least one seat where I can be surrounded by beautiful growing things and (ideally), be unobserved. That's always my starting point - in more advantageous situations I would then have a choice of plants and could start getting dead picky. Here it's taken me two years to find one plant that actually thrives in these conditions rather than having to be coaxed along.
This is the unedited view looking left from the fatsia: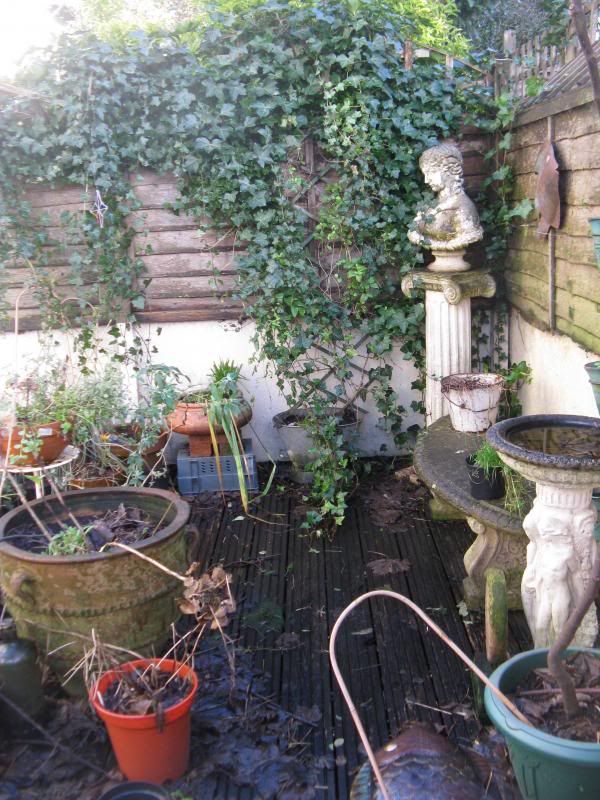 There are good bits, yes, ivy does well too, if slowly - I loathe all that dreary, grey fance: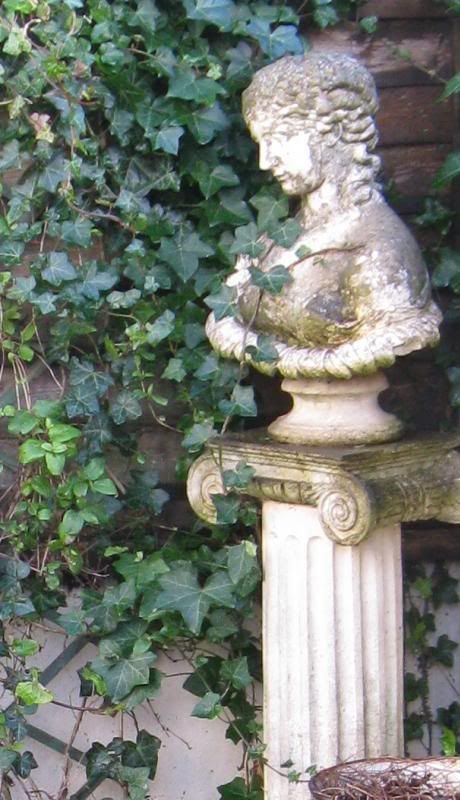 and not so good bits: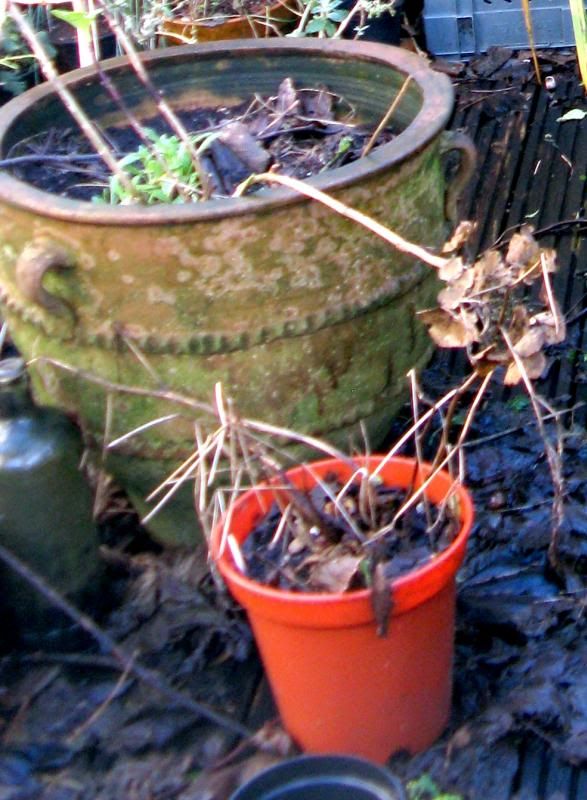 I abandoned the leaf-picking before I'd finished, but it has to be done - too slippy and it will rot the decking.
This is the only plant in flower, also dead easy to propagate: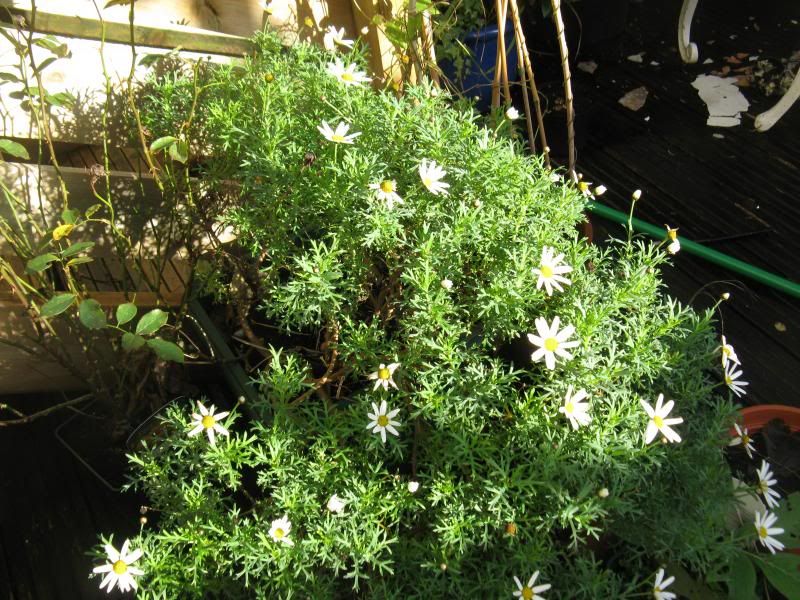 I made it like this, to be a bit snazzier: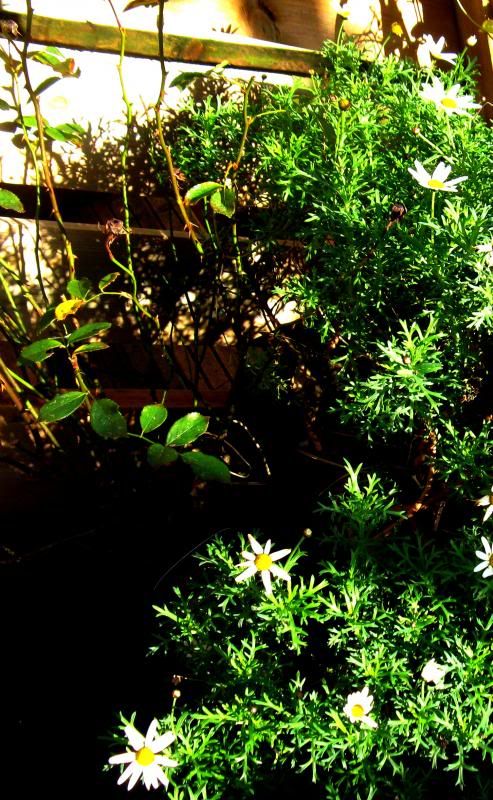 I also cleaned the bathroom today, already - I've only been here two years.
Today I am grateful for: a surge of energy; my sense of smell for letting me know those sausages were off, despite being within use-by date; the internet; living on a hill - there are flood warnings and evacuation preparations for the street I used to live in, by the river, gale force winds and a spring tide - good luck, down there; yoghurt and honey
Sweet dreams xx