In the ebb and flow of my mental capacity I know there are times when a new mobile phone would be manageable, times when it wouldn't be and I'd know it, and times when it isn't and I don't know it until I've stitched myself up good and proper. Ho hum.
I have managed to take a picture: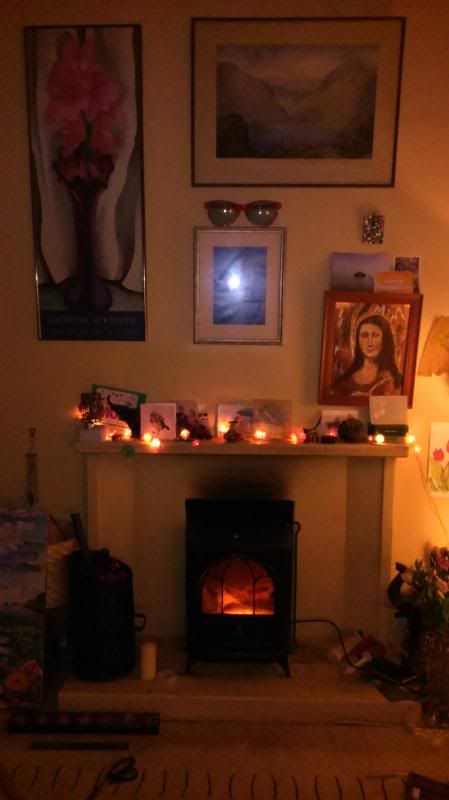 but I'm not sure if I could repeat the process just yet. It'll all come in the end, it always does.
These are grim times. A whole bunch of separate light entertainment guys from the 70s are in court for sexual offences, which makes a person feel sick to the stomach at having liked them in the past and at the thought of it all being so fucking prevalent. I don't read any of it, but it's all over the headlines which you can't help but see as you walk about.
I feel sickened by current Britain and powerless in the face of a wall of shameless lies and misrepresentations by our politicians and media.
Ach, enough. Bed.
I should record that I've done my steps, only eaten healthy food and tried to be kind to myself in the face of tyres needing replacing on my car before I can visit ED and my car insurance being up for renewal, both of which involve speaking to people who ask questions I can't answer. And I'm up to date on my photo-a-day without having given myself a breakdown over it. I don't have it in me to create a fab pic every day, but I can take something and that's my aim, meeting the commitment to take a picture that fulfils the brief. The smoking book is still on the floor where it fell on Saturday: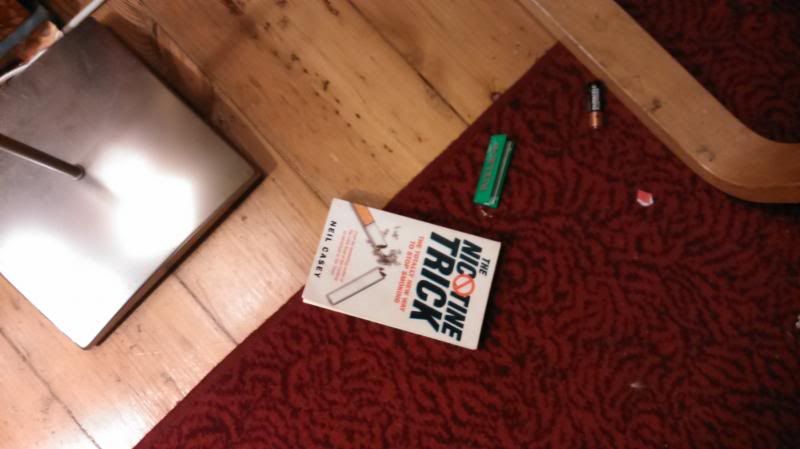 It's quite safe there, resting.
Today I am grateful for: my fleecy dress; a warm bed to go to; fresh sea air to breathe; knowing how to cook; yoga tomorrow
Sweet dreams xxx and apologies for not commenting - sometimes I just can't - I write 500 words of mental shite then delete it, but I am with you and this will pass. Big love xx