Still too snotty and coughy for yoga today but made it to acupuncture. Tomorrow I'm going to do fuck all except read and watch movies so in preparation I did a bit of low level cleaning. I took 'before' pictures, thinking the transformation would be staggering: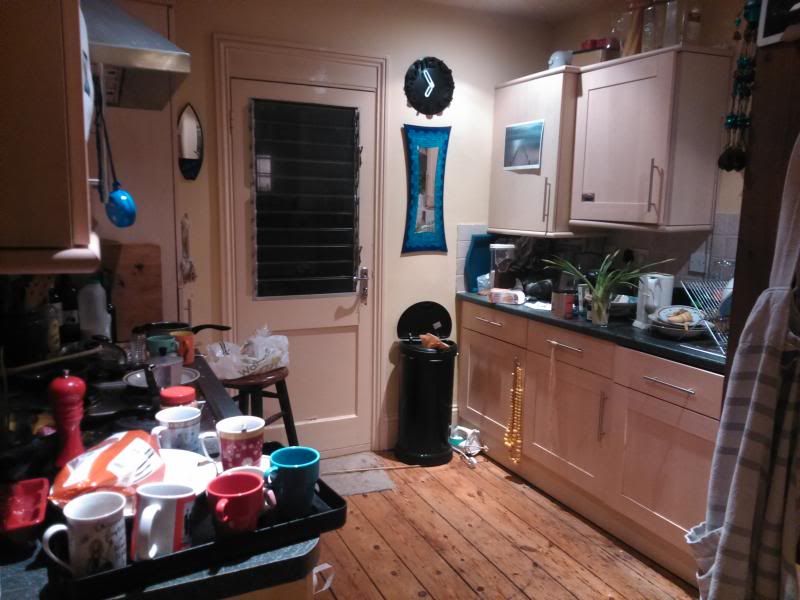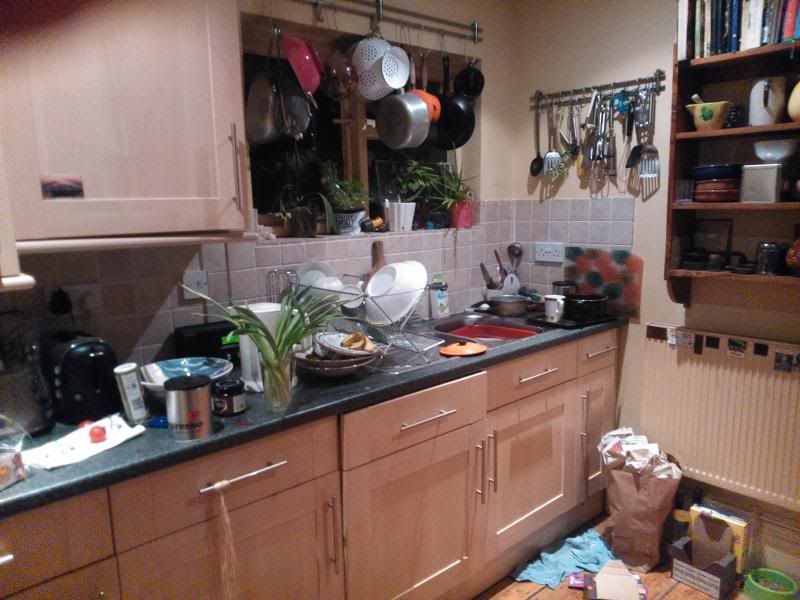 but in the end I only did the washing up and wiped around a bit so there's not much change but it feels much calmer to me: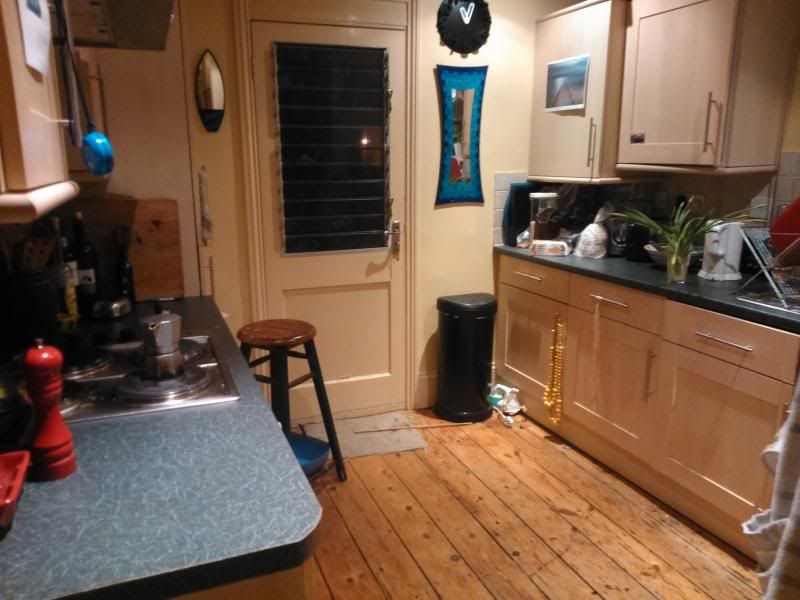 When I look at the pics I can see all the recycling on the floor by the sink, which I have to tell you was hiding earlier. And the iron by the bin - where the fuck did that come from? I haven't ironed a single garment since I left teaching, so either Son or YD must have dragged it out of some hidden nook or cranny recently, but it's not doing any harm in the corner there.
And so to bed.
I am grateful for: you peeps sticking with me; acupuncture; the new Armistead Maupin downloaded to my kindle - the very last Tale of the City; being OK with the new phone already - using it for almost all pics; nothing I
have
to do tomorrow
Sweet dreams xxx