[Today I'm happy to host a guest blog by Mark Terry, who poses a fascinating question. Yeah I have ideas but let's hear yours first!]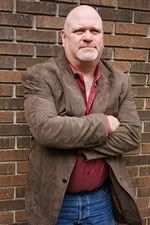 Look, we all know that the sub-sub-sub-genre of historical fiction featuring Ascetic Eunuchs From 6th Century Byzantium is a terribly crowded field. I just want to assure everybody that there's always room for one more book in the category if only you can bring some sort of freshness to it! Yes, you! I know that you're usually writing about vampires whose skin is cold and marble-like (but sparkly!, don't forget sparkly!), but it's about time you wrote a prequel going back, oh, 1500 years. Because I'm sure that Emperor Justinian probably would have kept some vampires (sparkly vampires!) and werewolves (but hot, male, muscular werewolves!) around the palace along with the other court entertainers.
And really, don't you think Lee Child's Jack Reacher novels could be easily adapted for this subgenre? Just take, say, the Emperor's Lord Chamberlain, fire him and send him on the road with the robes on his back and a toothbrush in his pocket, off traveling Asia and Europe, righting wrongs, solving crimes and generally saving damsels in distress. Not a problem. An easy lift.
And what of Janet Evanovich's Stephanie Plum novels? Sure, she's a Jersey Girl and a bounty hunter, but can't you just imagine Stephanie in a toga, destroying chariots, searching for 5th century junk food? You need a hot soldier and another hot mercenary - love triangle! And can't you just imagine Grandma Mazur running around Constantinople with a crossbow, visiting funerals? It's a perfect fit.
And what about my own novels featuring Dr. Derek Stillwater, troubleshooter for Homeland Security? Emperor Justinian says, "I have heard of a bandit attack on the road into Constantinople. Go investigate and report back to me. And while you're at it, look into this plague and pestilence problem we're having."
C'mon! Tell me your ideas! What popular novels do you think could be set in 6th Century Byzantium? Fess up!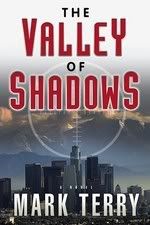 --Mark Terry
[Mark's new Derek Stillwater thriller is the The Valley of Shadows. If you missed my review, just check the previous post.]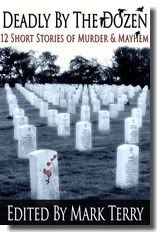 UPDATE: It appears to be Mark Terry Day on the web! You will no doubt recall Mark's short story anthology, Deadly By the Dozen. Today, Keith Snyder has a blog about what the contributors are up to. Interesting, although it makes me tried even reading about so much activity.