As I mentioned the other day, I paid for Tim to have a very nice haircut for his birthday. I just thought I'd share the hotness of my fiance with you. But first, a before picture: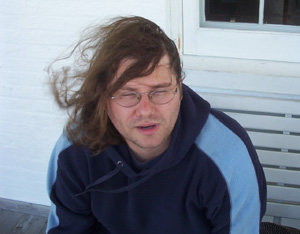 Tim insists I point you to a less-manipulative before pic. Whatever, here you go:
Better Before Picture of Tim Here (scroll down)
And now, the hotty shots!
Here's the best (because it's candid, I think):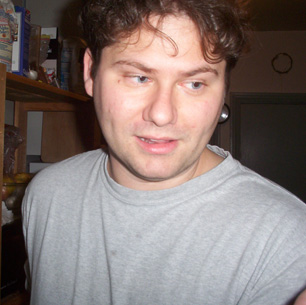 Here's one where you can see how short it is in back: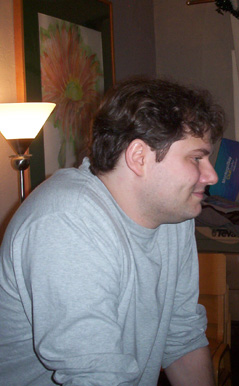 And a couple of cutie shots just to round things out (because I can't look at him enough!):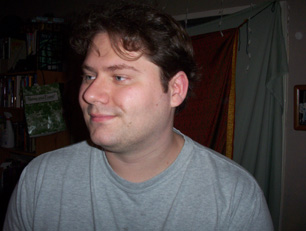 Mmmm-hmmm! And he's allll mine!