Well... Come on in!
I entertain kinda-sorta a lot and recently realized I've never invited my JS buddies to my home. I invite you in not because my home is special. What makes my life special is the property and my art. The house is crap. Well, at least that's what one of my relatives called it. In fact, to emphasize his point he told me twice while he was drunk, "Irene Carol, the house you are buying is crap. You might not want to hear that, but it's crap." And you wonder why I don't drink anymore.
So ignore the crappy house and come on in and enjoy my art, my refuge, my heaven on earth. Not one day passes when I'm not filled with gratitude for the beauty that surrounds me. What little discretionary income I do scrape together, just about always goes toward art.
My home isn't as big as it looks from the outside, but it's just the right size for me to sprawl. Now, if only there were more walls...
The tour includes only the public rooms, and alas, the gift shop is closed today.
Enjoy!
The pics aren't in any special order
The Living Room
Another living rm angle - the chandelier is from a favorite restaurant in Laguna Beach
The Kitchen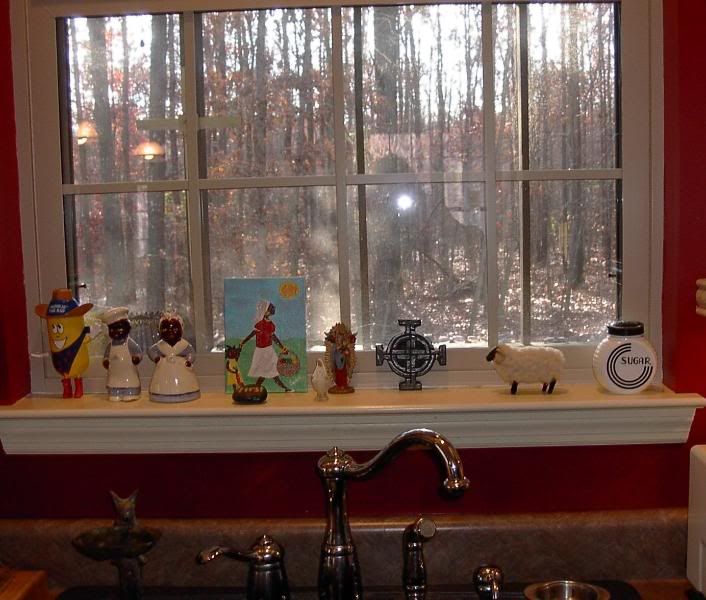 Kitchen Windowsill
Dining Room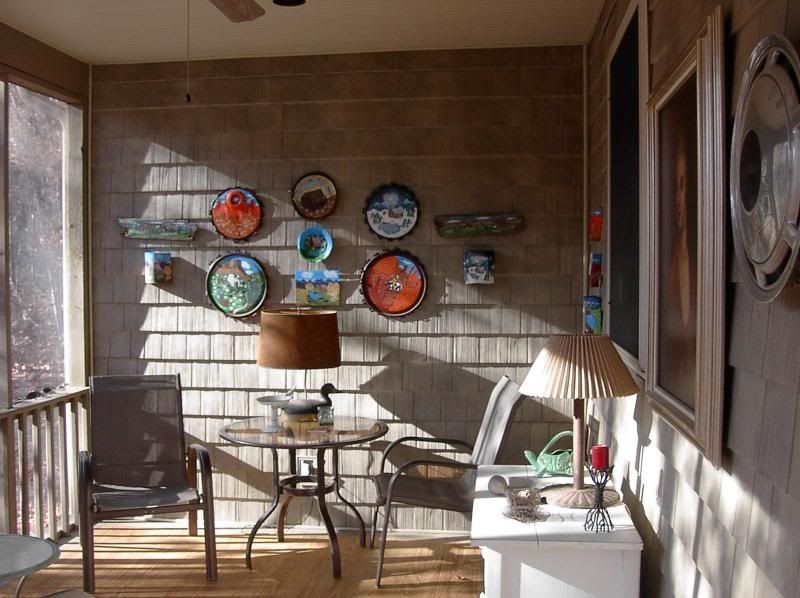 Screened Porch sans all the wonderful plants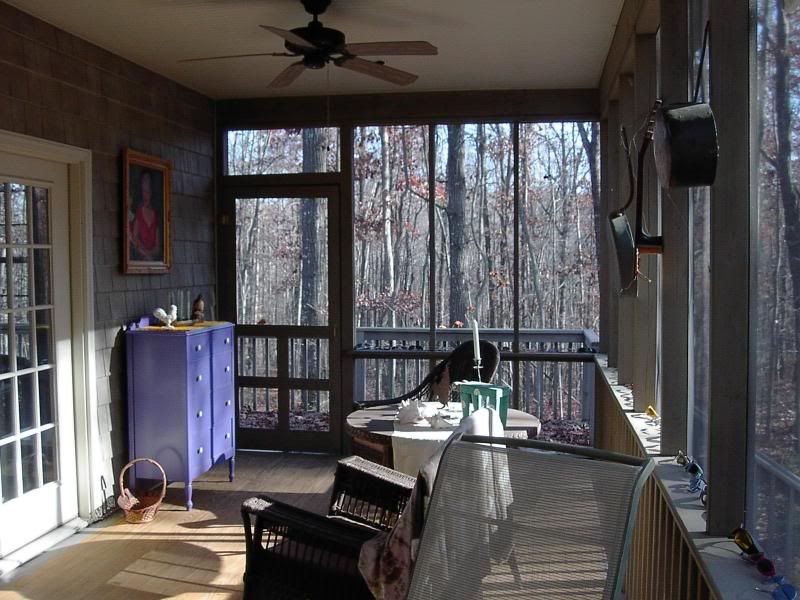 More Screened Porch
CLOSE-UPS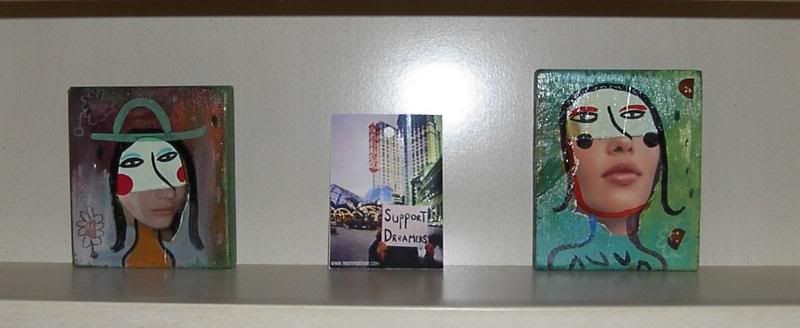 Support Dreamers
Chris Clark Guitar
I love these haunting pastels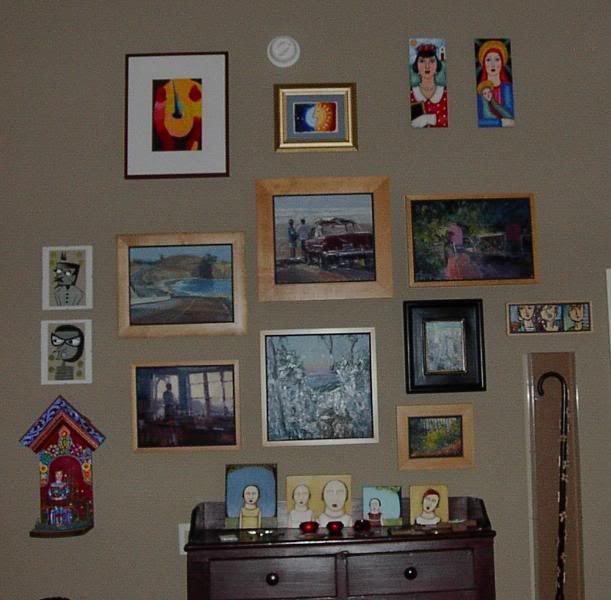 A collage of favorites
Heart Collection
A bad pic of great art by Deborah Marchant
The Vacationing Chair
I call her Miss Titty
The Goth Corner :)
I've collected a lot of NitA's paintings - BTW, she's blind
One of Bebo's birds
The guest room is all portraits of women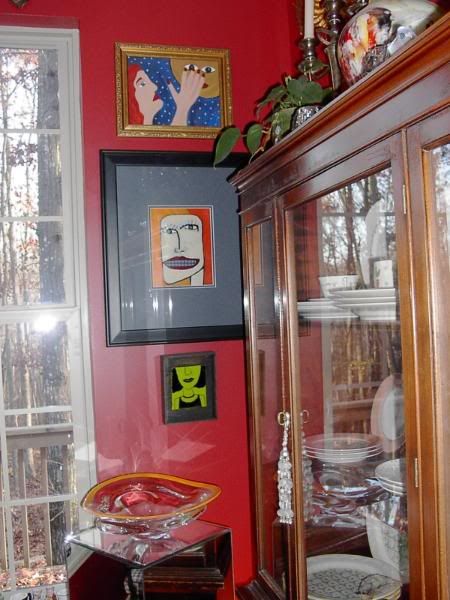 A favorite corner of mine - at night it is back-lighted
I LOVE these paperdoll dresses!
Halls and halls of art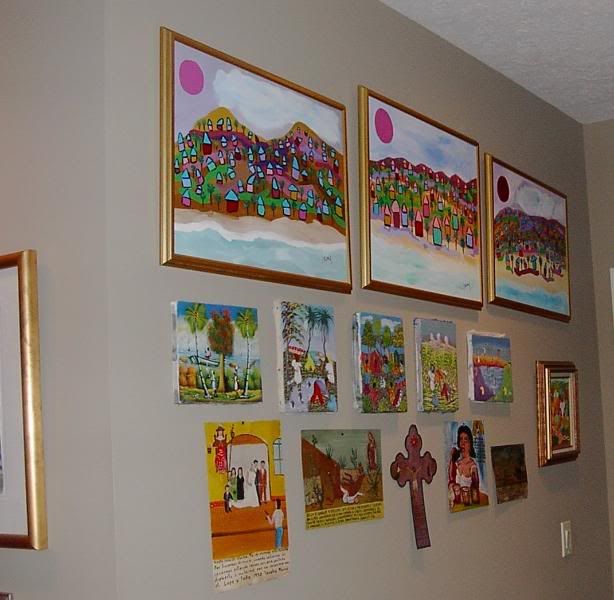 Russian Icons and stuff
Whew! There's soooo much more, but I'll stop here.